Thu., Oct. 7, 2010, 1:08 p.m.
Spokane's growing links to Kyrgyzstan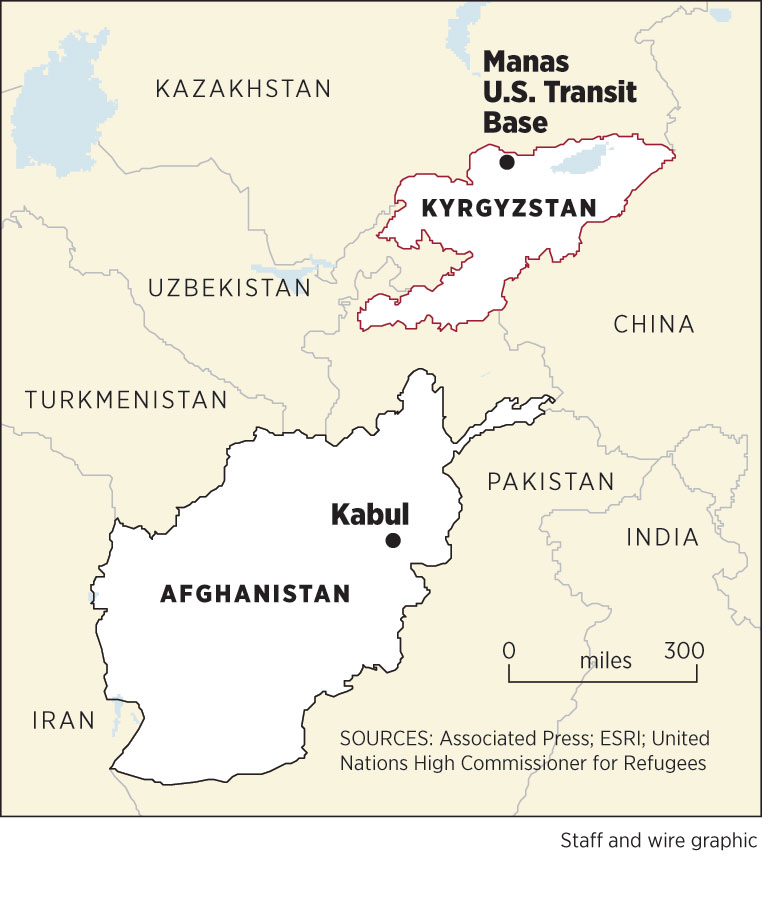 The connections between Spokane, Wash. and Bishkek, Kyrgyzstan became abundantly clear in The Spokesman-Review newsroom back in April of this year.
The City Desk, no stranger to unusual questions and requests from across the Inland Northwest, began fielding phone calls from readers asking various renditions of this: "What's the latest out of Kyrgyzstan?"
A quick scan of The Associated Press international wires, at the time, showed violent protests had erupted throughout the capital city of Bishkek, and that ethnic violence to the south had turned increasingly bloody. The violent protests would eventually topple the Kyrgz leadership, but what piqued our curiosity was why so many of our readers were paying such close attention to the internal affairs of an impoverished former Soviet republic 6,000 miles and 13 time zones away.
The answer was found on Spokane's West Plains, specifically Fairchild Air Force Base.
Bishkek is home to Manas Transit Center, a NATO airfield serving as a major supply hub into Afghanistan, and Fairchild crews are instrumental in keeping the base operational. The deployed crews are serving under the 376th Air Expeditionary Wing.

Now, we're traveling to Bishkek for a week or so to get a firsthand look, and bring back stories of the increasing role of the 376th in keeping NATO troops supplied and combat jets in the air.
The trip was arranged by the Fairchild-based 92nd Air Refueling Wing, and made available to Spokane-area journalists. We'll be departing Oct. 12 aboard one of Fairchild's aging KC-135 tankers as it heads from the overhaul bays of the West Plains to the flight line at Manas.
Our hope is that this blog, Gateway to Afghanistan: Dispatches from Manas, becomes a way to bring readers along.
Making the trip for The Spokesman-Review are veteran journalists Colin Mulvany, a photographer and multimedia producer, and David Wasson, a deputy city editor. Both will be posting regularly -- or at least as regularly as available WiFi permits.
---
---