MONDAY, JULY 6, 2009, 3:57 P.M.
Former GOP lawmaker launches independent campaign for governor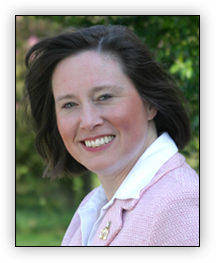 Former GOP state Rep. Jana Kemp has filed to run for governor of Idaho in 2010 as an independent. Kemp, who served a single term in the state House from 2004 to 2006, was an active and outspoken lawmaker who staked out moderate positions. "A whole series of events and namely the same passion for education that prompted me to run for the House of Representatives is a leading reason to jump into the mix again at this point," Kemp told Eye on Boise. She also cited her business experience; she's a business consultant and author of five books on time and meeting management. Kemp said, "My voting record demonstrates the independent approach I take to collecting information, drawing conclusions and solving problems. And so, as I took a step back to look at what's the right way for me to communicate my message about who I am and what I can contribute to the state of Idaho as a public servant, the only answer was to run as an independent."

Kemp represented a swing district in Boise, District 16, in which she was defeated in 2006 by Democrat Les Bock, who is now a state senator. Asked why she thought an independent candidate for governor could have a shot in Idaho, Kemp said, "Because the Kentucky Derby winner this year was a 50-1 long shot. Because we have the Boise State Broncos who weren't supposed to win the Fiesta Bowl. Because we have a president of the United States who wasn't supposed to make it through the primary process. Long shots can win." Hat tip to Jared Hopkins' "Capitol Confidential" blog, which broke the news of Kemp's candidacy earlier today.
---
---