Tue., July 7, 2009, 7:12 a.m.
ALEC names Jim Clark 'Legislator of the Year'
Rep. Jim Clark, R-Hayden Lake, is one of nine lawmakers named "Legislator of the Year" this year by the American Legislative Exchange Council, a national conservative group of legislators and business people that promotes "limited government, free markets and federalism."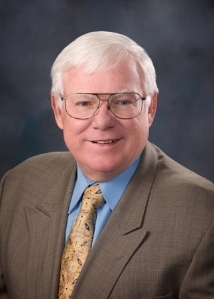 Clark, a seven-term lawmaker and chairman of the House Judiciary Committee, said, "It's an honor for me to be selected for this award and the fact that it comes from my peers in the American Legislative Exchange Council makes it even more special. I have benefited tremendously by being a part of ALEC and participating in the wide range of discussions on policy issues. I am a better legislator for Idaho and District 3 as a result of my association with this outstanding organization."

ALEC spokesman Jorge Amselle said nine legislators will receive the award this year at the organization's annual meeting, which will be in Atlanta on July 17 and feature Zell Miller and Newt Gingrich as keynote speakers. In a press release, ALEC said, "This award goes to state legislators who are ALEC members in good standing and have distinguished themselves by advancing, introducing and/or enacting policies based on the fundamental Jeffersonian principles of free markets, limited government, federalism and individual liberty."

Clark is the Idaho state chairman for ALEC, "so he's taken a really strong leadership position in promoting membership in ALEC and assisting other members to attend our meetings," Amselle said. The group creates model legislation on various issues; its business members have full votes just like the legislative members.
---
---