Tue., July 14, 2009, 4:23 p.m.
Experts: Region's energy resources form the 'Middle East of North America'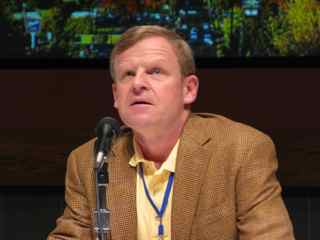 The Pacific Northwest, on both sides of the Canadian border, is the "Middle East of North America" when it comes to energy resources, experts say, and it will eventually supply both nations with an array of fuels, from wind, geothermal and biofuels to oil, coal and uranium. "The resources are there, and in my opinion, they will get used in the future," said John Grossenbacher, director of the Idaho National Laboratory. "So let's do it in a way that 50 and 100 years away, we're happy with the outcomes."

Ken Cheveldayoff, minister of enterprise and trade for the Canadian province of Saskatchewan, said, "We all want a safe, secure, sustainable, clean energy supply. By working together, we can enhance our two countries' goals." Both spoke at the Pacific Northwest Economic Region conference in Boise on Tuesday, where 500 state and provincial lawmakers, other officials and business people from the United States and Canada are gathered to explore economic issues including energy, agriculture, border issues and economic development. Energy has been a key focus of the conference, which runs through Thursday. You can read my full story here at spokesman.com.


---
---