THURSDAY, JULY 16, 2009, 3:22 P.M.
Scott Stokes, new interim ITD director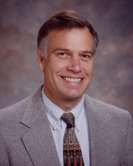 The ITD's new interim director, L. Scott Stokes, is well-known in North Idaho from his decade-long service as the district engineer for ITD's District 1, based in Coeur d'Alene. Stokes became the the transportation department's deputy director in February of 2007; he started with ITD in 1992 as a staff engineer in the bridge section.
A Salmon native, he holds bachelor's and master's degrees in civil engineering from BYU, and worked in the private sector for about eight years before joining ITD. His dad, Elden Stokes Sr., retired from ITD in 1984 as a maintenance foreman, after a 40-year career with the department. Stokes took over as director today, when the state transportation board voted to fire Director Pam Lowe.


---
---