Tue., Nov. 10, 2009, 12:44 p.m.
Labrador? Sali?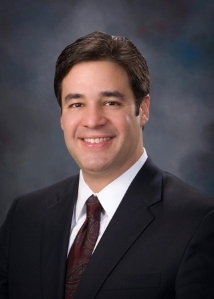 Rep. Raul Labrador, R-Eagle, says he's planning to jump into the 1st District GOP primary race, which already includes Iraq war veteran Vaughn Ward and retired Boise physician Allan Salzberg, but no longer includes House Assistant Majority Leader Ken Roberts, R-Donnelly. "I am making preparations to announce formally," Labrador told Eye on Boise. "I will be running." He said while Roberts was in the race, "I wasn't sure that it was the right thing. Ken's a good friend and I respect him a lot."
A second-term state representative and an attorney who specializes in criminal and immigration law, Labrador was an outspoken opponent in this year's session of GOP Gov. Butch Otter's proposed fuel tax increase and registration fee hikes to fund transportation improvements. "I think it's going to be a pretty tough race, but I think the people of Idaho are waiting for the right candidate to get into this race, and I think they will be energized by my message," Labrador said. "They know me, they know the work that I have done in the Legislature, and they know that I say what I mean and I mean what I say."

Labrador said when Roberts referred in his withdrawal statement to "two individuals" who told him they want to carry the "conservative banner" in the race, "I assume I'm one of the two." Said Labrador, "I have had communications with Ken," but he said those "communications have been private. ... I'm just praying for him and his family."



Meanwhile, there's still the question of whether former Rep. Bill Sali will get back into the race. He's had little to say on that score for the past six months, beyond suggesting he was mulling it and asking supporters to pray for him as he made his decision. But Sali's latest campaign finance report certainly shows no evidence of any building campaign. In the quarter that ended Oct. 1, Sali received no contributions - zero - and his persistent campaign debt actually increased, to $112,725, from the $110,103 that it stood at in July. Sali hasn't returned calls today; his answering machine message says "memory full."
---
---