Tue., Nov. 10, 2009, 9:11 a.m.
Roberts withdraws from 1st CD race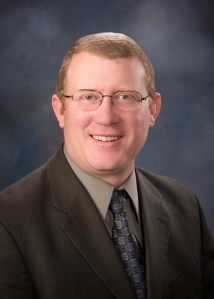 Ken Roberts announced this morning that he's withdrawing from the 1st District congressional race, in which he was vying for the GOP nomination for a chance to challenge 1st District Democratic Rep. Walt Minnick. Roberts cited "an unexpected health issue," and also hinted that other candidates might be getting into the race; click below to read his full announcement.
Already in the GOP race is Vaughn Ward, an Iraq war veteran who's been campaigning hard and who had out-raised Roberts, as of the last campaign finance report, by more than four times.
ROBERTS FOR CONGRESS
TUESDAY, OCT. 10

ROBERTS WITHDRAWS FROM CONGRESSIONAL CAMPAIGN

In a statement released today, House Majority Caucus Chairman Ken Roberts (R-Donnelly) announced that he was withdrawing from the race for the 1st District congressional seat.
 "It is with great reluctance that I withdraw from the race for the 1st District congressional seat of this great state. For the past several days, I have been dealing with an unexpected health issue that has affected my candidacy and hampered my ability to make this run.  I feel that it is my responsibility to my family to step out of the race at this time and concentrate on my health."
"In traveling this state, enjoying honest conversation with new friends and old, visiting Washington and taking a realistic view of the state of politics in our nation's capitol, it is evident I have carried the conservative banner as far as I was able."  
"I believe Idaho still needs a strong conservative candidate to run for this position.  I've been approached by two individuals who have expressed a strong interest picking up that banner.  I now feel I can responsibly withdraw from the campaign, knowing that one of them will continue to defend our cherished principles."
"I would like to thank all my supporters and all the volunteers who helped with the campaign. "


---
---