Tue., Nov. 10, 2009, 9:47 a.m.
Ward on Roberts withdrawal: 'I'm in'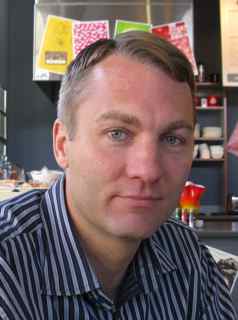 Vaughn Ward, GOP candidate for Congress, had this comment this morning on GOP rival Ken Roberts' withdrawal from the race: "He's a leader in the Idaho Statehouse, and he's served Idaho well over the past 10 years. I know that he's going to continue to tackle the important issues facing our state in the coming session."

Ward said he's put in a call to Roberts, but hasn't yet spoken with him. As for Roberts' statement that he's "been approached by two individuals who have expressed a strong interest" in entering the race to carry the "conservative banner," Ward noted that he was endorsed yesterday by the American Conservative Union. In announcing the endorsement, ACU Chairman David Keene said, "Vaughn is a true conservative who will champion our values in Congress. ... I am confident that Vaughn will be a strong voice for all conservatives in Washington, D.C." Ward said, "This is the definition of conservative politics by Republican standards, is the American Conservative Union, and having their endorsement, it means a lot. Idahoans will say, 'This is the guy who's viewed as being a conservative representative and he's running for Congress.' That's important to us."

Ward, who's been actively campaigning for the past eight months, said he's focused on gatherings around the 1st District where he gives a short speech, then answers any questions the audience might have. During a gathering at a grange hall south of Coeur d'Alene on Saturday, 76 people turned out, "and besides the hosts, I didn't know any of 'em," Ward said. "I spoke for about seven minutes, who I am, why I'm running, and for two hours they asked me questions. I think that's the type of venue that Idahoans and Americans are demanding." He said, "I think we are running a no-kidding, $5 and $10 and $20 check, grass-roots, come meet me, ask your questions, shake my hand kind of a campaign."

Among the candidates who've expressed interest in the race over the past year is the congressional seat's former occupant, Bill Sali, who lost to Democrat Walt Minnick in 2008. But Sali's made no announcement. Said Ward, "I don't know who may, when, where, get into the race. I'm in, and I'm going to continue what I'm doing."


---
---