Thu., Nov. 19, 2009, 12:42 p.m.
McGee on new ITD director: 'Excited we're heading in a new direction'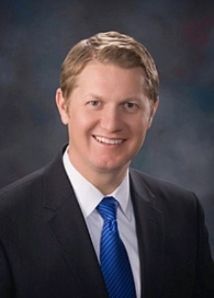 Idaho Senate Transportation Chairman John McGee, R-Caldwell, had this to say on the appointment today of Michigan transportation official Brian Ness as Idaho's new transportation director: "I'm excited that we're heading in a new direction. I'm pleased to see that the process is over, the board has selected a director who seems to be very qualified for the position, and I look forward to working with that director on improving the infrastructure in the state of Idaho."

McGee said he thinks it's important that the new director has experience dealing with state legislators. "I think the job of an agency director, of any agency director, can be very complicated. I think having previous experience dealing with the legislature should suit him well in that position." Asked if he's still thinking of bringing back the bill he sponsored this year to turn the ITD director into a political appointee of the governor, rather than a professional appointed by the ITD board, McGee said, "I haven't even thought about it. ... I can't tell you one way or the other. ... I've been focused on the governor's transportation task force and trying to come up with new ways to fund the roads that we have."

Asked why he proposed the bill and then pulled it, McGee said, "Now we're getting into issues that are being discussed in the lawsuit, and as much as I would like to say something about that topic, because it's being adjudicated and that's been referenced in the lawsuit, it'd be inappropriate for me to talk about." McGee said he has "a lot" to say on that subject, but can't now because of the court case. Former ITD Director Pam Lowe charges in her wrongful firing lawsuit against the state that ITD board members made a deal with McGee to fire her in exchange for his dropping the bill.
---
---