Tue., Oct. 6, 2009, 1:05 p.m.
Idaho author wins PEN award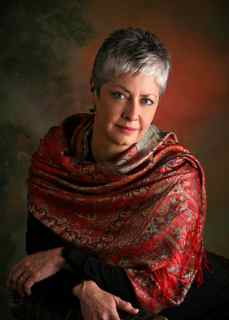 Kim Barnes, author and University of Idaho professor of creative writing, has been awarded the PEN USA award for fiction for her second novel, "A Country Called Home." That's a prestigious award, putting her in the company of such other winners this year as creative nonfiction winner Steve Lopez, who won for "The Soloist," now a hit movie; and Dustin Lance Black, whose screenplay for "Milk" won the screenplay category.

But that's not the most interesting thing about Barnes' award; this is: It's for a book that she wrote while teaching her U of I students about writing, "with my students creating their own stories and essays right along beside me," Barnes said. "As I submitted 'A Country Called Home' for publication, I shared with my fiction students the process of writing, revising and submitting a novel. I showed them every agent comment, good and bad, and each editorial rejection and, luckily, acceptance. Finally, we're all in this together."

Barnes was a finalist for the 1997 Pulitzer Prize for her memoir "In the Wilderness: Coming of Age in Unknown Country," and won the 2001 Pushcart Prize for her essay, "The Ashes of August." Her first novel, published in 2003, was "Finding Caruso." She's now at work on her third.
---
---