Thu., Dec. 16, 2010, 7:52 a.m.
Judge sides with Lowe in proposed decision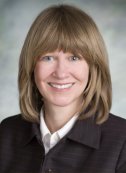 Here's a link to my full story at spokesman.com on U.S. Magistrate Judge Ron Bush's preliminary ruling in favor of fired Idaho Transportation Director Pam Lowe on a key point underpinning her wrongful-firing lawsuit, her argument that she wasn't an "at-will" employee who could be dismissed without cause, as the state alleges.

Lowe contends her firing came because she tried to scale back a big contract with politically well-connected firms; that she was fired without cause and without being allowed a hearing; and that she was discriminated against because she's female. She was the first woman to head the Idaho Transportation Department; she's since been replaced by a man who's being paid $22,000 a year more than she made.
---
---