Fernandez named LCSC president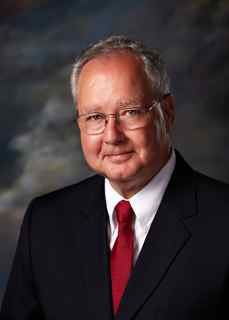 The state State Board of Education, which held a special meeting in Lewiston today, has announced the hiring of Tony Fernandez as president of Lewis-Clark State College, where he's been serving as interim president since last April; before that he was vice president and provost.
Don Soltman, board secretary and chairman of the LCSC presidential search committee, said, "We had exceptional candidates apply and interview for this position. Tony could have any job he wants and we are fortunate he wants to be here at LC." The board voted to hire Fernandez at an annual salary of $162,654, with a contract running through June 30, 2012. Click below to read Fernandez' bio.

Tony Fernandez

Fernandez has been involved in higher education since earning his Bachelor of Arts degree in Biological Sciences from California State College, Fullerton in 1970. He later earned his Ph.D. from Washington State University in 1975 in Plant Pathology. He continued at WSU as a post-doctoral research associate for two years and then was an assistant/associate professor at the University of Wyoming during 1977-86 where he also was Chair of the University Graduate Faculty Committee during the 1984-85 school year.

In 1986, Fernandez accepted an associate professor's position in Plant Sciences at the University of Hawaii-Hilo and then became Dean of the College of Continuing Education and Community Service in 1992. He served in that position for four years and then became Dean of Educational Technology and Continuing Education at Fort Hays State in Kansas in 1995. He served in that post for two years before becoming Dean of the College of Health and Life Sciences at Fort Hays. He served in that post during 1997-2003 before accepting the Provost position at LCSC.
Fernandez currently serves of the Idaho Workforce Development Council, is Chair of the Governor's Idaho Health Professions Education Council, and is a member of the Regence Blue Shield of Idaho Board of Directors. He has served on a variety of professional health boards and task forces throughout his academic career.

Fernandez, 62, is married to Diane, whom he met at WSU. She originally from Palouse, Wash., and they have two adult sons.
---
---