Mon., Nov. 7, 2011, 7:09 a.m.
Rep. Takasugi dies of cancer at 62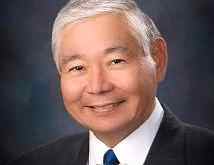 KIVI-TV reports that Idaho state Rep. Pat Takasugi died late Sunday night at a Boise hospital, surrounded by his family, after a three-year fight against cancer; you can read their full report here. Takasugi, 62, is a second-term Republican from Wilder; he was the director of the state Department of Agriculture from 1996 to 2006, and also a longtime farmer, an Army veteran, a College of Idaho graduate and former chairman of the Canyon County Republican Party. He is survived by his wife, Suzanne, and three children; Takasugi missed the last legislative session due to his health, and Gayle Batt filled in for him.

---
---