Rep. Higgins to retire, redistricting would have pitted her against other incumbents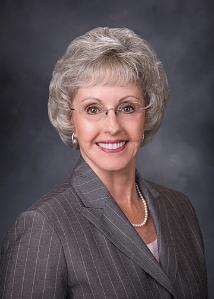 One more contest between legislative incumbents prompted by Idaho's new legislative redistricting plan has been averted by an incumbent lawmaker's decision to retire: Rep. Elfreda Higgins, D-Boise, had this announcement on Facebook over the weekend:

"I have had numerous inquiries regarding my running for re-election next year. I am not going to run for a third term. My husband, Paul, and I want to spend more time with our family and friends and traveling. This will be my third 'retirement' and one I feel that I deserve."

Higgins landed in a new District 16 that also included Rep. Max Black, R-Boise, who is in his 10th term, and second-term Rep. Grant Burgoyne, D-Boise. Higgins is currently the House assistant minority leader and is in her second term; she is a retired businesswoman and former Garden City Council president.
Higgins, 66, said redistricting didn't weigh into her decision; instead, she said, "I just decided it's time for me to retire and have some fun time." Her grandkids all live far away, and she wants to have time to go visit them, she said, adding, "I've worked since I was 18 years old."

Higgins said her new district is much like her old one. "I think we only have three precincts from District 15, so that really had nothing to do with it at all," she said. "There's going to be a lot of people having to run against other incumbents, and that's to be expected, when the redistricting happens. And people are just going to have to make a choice."

---
---