Fri., Sept. 2, 2011, 6:58 a.m.
Balloons fill the Boise skies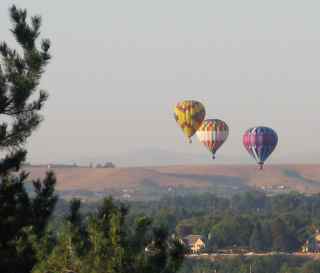 There are 30 hot-air ballons drifting in the skies above Boise today, as the Spirit of Boise Balloon Classic continues; this shot just shows a fraction of them. The mass balloon launches continue each morning through Sunday. Tonight, the balloons will inflate on the ground and put on a show at Ann Morrison Park with a "Nite Glow" and free concert from 6-9:30 p.m.
---
---