Mon., April 2, 2012, 9:46 a.m.
Lowe: 'It was McGee, and it was blackmail'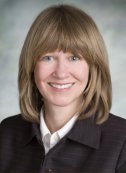 "I am absolutely elated," fired former ITD Director Pam Lowe said this morning, after a federal judge sided with her over the weekend in a key ruling in her wrongful termination lawsuit. "It absolutely vindicated me and what I had been saying, and that is that the board was happy with my work, I had done a good job, I had had nothing but positive comments from the board as well as certainly my formal evaluations, but that the board succumbed to political blackmail and pressure from John McGee when he ran that bill."

McGee, then chairman of the Senate Transportation Committee, introduced legislation in 2009 to strip the Idaho Transportation Board of the ability to hire and fire the director, though the bill didn't pass. "He was interested in helping his campaign contributors," Lowe said, "and I didn't want to do what he wanted done with that contract, which was to throw a bunch more money at them that didn't need to happen, and he ran that bill to strip the board of their powers." McGee, who resigned from the Senate this year in the wake of sexual harassment allegations from a female Senate staffer, couldn't immediately be reached for comment; you can read my full story here at spokesman.com.

In 2009, a multimillion-dollar contract with two Idaho firms to oversee major bonded highway construction projects in the state was being cut back; the lead firm, URS, formerly Washington Group, was a big donor to Gov. Butch Otter's election campaigns, as well as to McGee's. Lowe said the governor's chief of staff pressured her not to reduce the contract, and McGee's bill was in response to her move.

"I had more than one board member tell me that it was McGee and it was blackmail," she said. "They had no reason other than pure politics to terminate me." She added, "It was purely political reasons, and it was certainly not one of the four reasons that the judge has said needed to happen in order for a proper termination to occur."
---
---