Thu., Feb. 2, 2012, 10:46 a.m.
House backs ban on e-cigs for minors, despite charges of 'nanny state'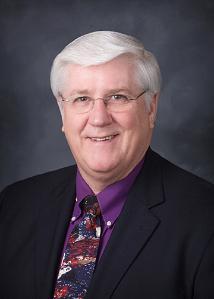 The House has voted unanimously, 68-0, in favor of HB 405, to ban the sale of nicotine-containing e-cigarettes to minors, but only after much debate and strong opposition from Rep. Dick Harwood, R-St. Maries. Harwood cast the only "no" vote, but then, at the last minute, changed his vote to "yes."

Harwood told the bill's sponsor, Rep. Bob Nonini, R-Coeur d'Alene, that he suspected the statistics Nonini cited in his opening debate for the bill were slanted, and came from groups that really don't want anyone to smoke. "I can't speak for the New England Journal of Medicine," Nonini responded, "but yes, they would encourage nobody to smoke cigarettes. ... Panhandle Health, yes, I think they would support no smoking at all." Nonini himself is a smoker.

Harwood said, "It seems like we're headed down a path where we're going to be the nanny state for everybody, we're going to make ... a total mark on everything we can think of." He added, "Lot of time we get these statistics saying that this is what's happening, it's really not actual, and it's sometimes not true. ... You have to question the people that put these statistics out."

Rep. Eric Anderson, R-Priest Lake, told the House, "Most of you know in this body that I am a statistic. ... I had the opportunity to quit smoking this last year, and I started smoking in my mid-20s. It's not the kind of thing I like to stand up and announce to the whole world, but that's what I did. ... The statistics are, and it has been proven ... that minors that start smoking, they have a lot more difficult time quitting than I did. And trust me, it's not an easy addiction to overcome, and I probably will struggle with it for a long, long time."

Rep. Marv Hagedorn, R-Meridian, asked Nonini, "Is our next move to look at caffeinated products, which are also addictive?" Nonini responded, "I have no intention of bringing forth anything regarding caffeine - I enjoy a cup of coffee every day." He told the House, "This legislation only deals with making the sale of electronic cigarettes illegal to minors." Current Idaho law bans minors from buying or using tobacco, but doesn't cover e-cigarettes, which don't contain any tobacco. "So adults who still want to smoke e-cigarettes and purchase e-cigarettes will still be able to do that. This is just trying to keep minors form getting addicted to nicotine." The bill now moves to the Senate side.
---
---