Fri., July 13, 2012, 10:12 a.m.
Roberts: Will 'dig in and learn' in new post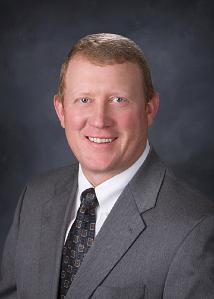 Ken Roberts, a farmer and former school board member from Donnelly, says he's "willing to dig in and learn" as a new full-time state tax commissioner. He'll be one of four members of the Tax Commission; the others are former state Sen. David Langhorst, D-Boise, the current acting chairman; CPA Rich Jackson, a Republican; and former Bannock County Commissioner Tom Katsilometes, a Democrat. By law the commission must be bipartisan. Tax commissioners must work full-time, and are paid $87,156 a year.

"I look forward to the new challenges in the Tax Commission, learning that job, and really seeing tax policy from an implementation side instead of a policy side," Roberts said. "And seeing where I can offer assistance to maybe make some changes. ... I think I have a good perspective from which to jump into that job. I've seen tax policy for 12 years in the tax committee in the legislative branch, and now this is a little bit different hat to wear, and I'm looking forward to the challenge."

Roberts was one of the sponsors of the 2006 law proposed in a special session by then-Gov. Jim Risch to shift school funding off the property tax and onto state sales taxes, a move that many today blame for the recent years' unprecedented cuts in school funding. Roberts stands by the change. "It was the right thing to do, because it took what was an automatic escalator of property values and taxes that were being paid and it more defined people's property taxes based on the budget system that they have today, vs. something that was based on market values," he said. "And that provides stability on people's property taxes."

He added, "We've got to remember that the taxpayers, the property taxpayers were paying that bill, and it was without regard of their ability to pay the tax."

Roberts, who is completing his sixth term in the House, has had a difficult year; his wife, Mary Jo, drowned in the Payette River in 2011, and he faced tough legislative fights during the session on such issues as a bill to help Boise County cope with a crippling financial judgment; a rift in House leadership led to unsuccessful efforts to defeat him in the primary in May.

Said Roberts, "You know, I just, I feel really honored and blessed to be given the opportunity to continue to serve the citizens of the state in a little different capacity. ... It's going to be an adventure. I'm looking forward to it."
---
---