Fri., July 27, 2012, 12:24 p.m.
Commerce chief reports encouraging news on jobs front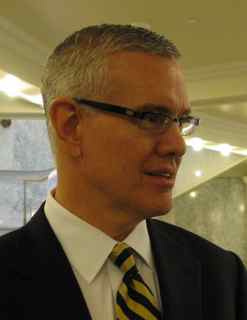 Idaho Department of Commerce Director Jeff Sayer is crowing about company expansions and recruitments that are running far ahead of expectations, just a month into the state's new fiscal year. "We have probably 10 projects, all in different regions of the state, that will bring anywhere from 50 to 200 jobs per project," Sayer told Eye on Boise today. "The best part is that they're a combination of companies that are expanding and new companies coming into the state. So if that pace keeps up, this year should be a really exciting year for us."

Details are scarce at this point, but Sayer is promising more later; the jobs in question will be added within the next four to 18 months. "We're finally seeing the culmination of several months of momentum that's been building across the state, and now it's finally coming to the surface where what we were hearing is actually turning into actual jobs," Sayer said. "We're seeing growth in sectors that people aren't even aware exist in Idaho, like the aerospace sector near Spokane. We're seeing a lot of manufacturing. We're seeing a lot of strength in some of our existing industries that are finally starting to expand and grow."

The current upswell is unexpected, Sayer noted. "This is probably six to nine months ahead of what I would have predicted. So it's fun. And we're seeing even more conversations that are starting to fill our pipelines, so it's not like once we get done with these we're done - there are several more coming."
---
---