Mon., May 28, 2012, 12:56 p.m.
Stevens: 'It's never too late, never too early to get on a bike'
U.S. rider Evelyn Stevens, who just a few years ago was a Wall Street investment banker and now is the champion of the Exergy Tour and likely Olympics-bound, thanked the boisterous crowd at the awards ceremony in Boise. "I know for myself and for all the women out here today, I think it was one of the most spectacular bike races I've ever participated in," she declared. "I can't wait 'til next year."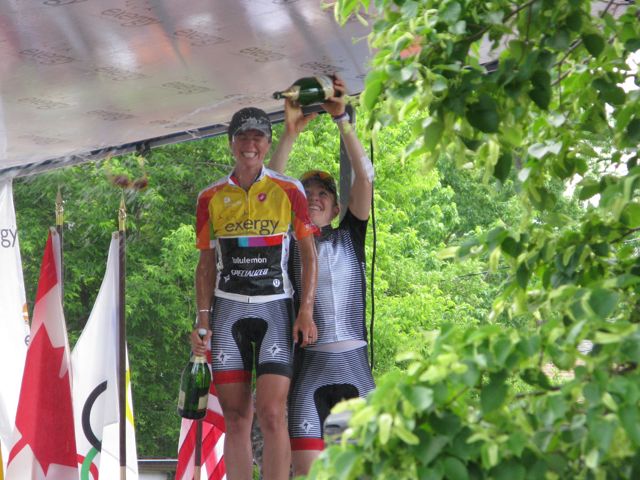 Stevens said she hopes her late arrival to the world of professional women's bike racing - and her meteoric rise in that world - inspires people to take up bike riding. "It's never too late, it's never too early to get on a bike," Stevens said. Above, she pops open a magnum of champagne to spray the crowd and her fellow winners at the awards ceremony; at right, fellow Team Specialized-lululemon member and Canadian rider Clara Hughes - who took third in the Exergy Tour - douses Stevens with champagne.
---
---