Wed., Oct. 31, 2012, 9:36 a.m.
Former state official would play key role under laptop contract
The state's $182 million, eight-year contract for laptop computers for high school students includes information about key staffers for the companies that partnered in the successful bid, including Hewlett-Packard, Education Networks of America and Xtreme Consulting. Among them is a familiar name: Garry Lough, Idaho director of customer services for ENA. Until March 2 of this year, Lough was a state of Idaho employee, working for the state Department of Education and the Department of Administration as communications director for the Idaho Education Network.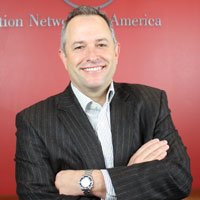 The IEN is a state project that provides a broadband connection to every Idaho high school; despite a lawsuit from other bidders, ENA and partner Qwest, now CenturyLink, won the multimillion-dollar statewide contract in 2009. Now, it has a continuing $8 million annual contract to operate the network for the state.

Lough is a former Idaho Republican Party executive director who went to work for the state in 2007 as a legislative liaison for the State Department of Education after a stint with the state controller's office. According to state records, during his five years with the state, his pay rose from about $65,000 a year to about $72,800 a year.

Now, Lough is in a key position as ENA is a subcontractor with Hewlett-Packard in the laptop computer contract, with ENA in charge of setting up and operating wireless networks in every Idaho high school, using that same broadband connection the firm already helped bring to the schools with the IEN. "I think it'll be a great asset to the state," Lough said. "We have great relationships to a lot of the schools, we've demonstrated success." He said the IEN project came in below budget and a year ahead of schedule. "And I think that same effort and deliverable is going to be executed (in the new project), if everything can proceed as we'd like it to."

As for his move from the state to ENA, "It was just a good timing and there were some synergies there," said Lough, who holds a degree in international studies from Idaho State University. "Basically they had a national guy that was here a lot, and it was just becoming too costly." In addition to working on the Idaho project, Lough is working on an ENA bid for a major school network project in Wyoming. "My job as director of customer services is to ensure that all the end users, the customers of the IEN, are being served optimally," he said, "and also to pursue other opportunities in other states." You can read my full story here at spokesman.com.

---
---