Mon., Sept. 24, 2012, 11:37 a.m.
Feds gear back up foreclosure case against tax-protesting Idaho lawmaker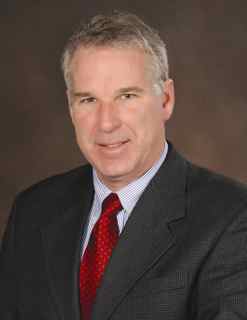 Federal authorities are gearing back up their foreclosure lawsuit against tax-protesting Idaho Rep. Phil Hart, now that Hart's voluntarily dismissed his bankruptcy filing - which had placed an automatic stay on the foreclosure case. U.S. District Judge Edward Lodge has lifted the stay in the case that goes after Hart's log home in Athol, but at Hart's request, agreed to a delay until mid-November for the first discovery deadlines in the case, due to the unexpected illness of Hart's Kentucky attorney. U.S. Justice Department lawyers had asked for a deadline a month earlier.

In legal documents filed in federal court in Boise, Hart's lawyers wrote, "Hart has no objection to the lifting of the stay," as long as the deadlines are pushed back. The lawyer's malady is described variously in the filing as "a sever staph infection" and as a "staff infection." Hart filed his bankruptcy case in May, just 48 hours before he was scheduled to be deposed in the home-foreclosure case, which seeks to take his house to settle more than $500,000 in back federal income taxes, penalties and interest. You can read my full story here at spokesman.com.
---
---