Tue., Aug. 27, 2013, 3:02 p.m.
Idaho's first lady dislocates shoulder in calf-roping accident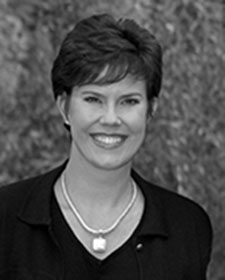 Idaho First Lady Lori Otter dislocated her shoulder in a calf-roping accident and is facing surgery, Gov. Butch Otter announced today. "For those of you … who asked about Miss Lori, the first lady and I had intention to go out and rope cattle once in a while," Otter told the Boise Metro Chamber of Commerce at the opening of his annual "Address to the Business Community" today at the Boise Centre. "And we were at a rodeo over in Baker, Ore., actually it was a little town called Haines, Ore. … The first lady did dislocate her shoulder. Fortunately, we made it to St. Al's in Baker."
Said Otter, "I could not believe how that doctor put her shoulder back in. He put his foot on her armpit, and jerked on that arm. I was thinking medical abuse here, instead of spousal abuse – I couldn't get away with that."
Mrs. Otter is recovering, the governor said. "She is going to have to go in and have the shoulder repaired. But she'd been concerned about all my operations, because I got a new left ankle, new right knee, new right hip, both shoulders, and I had some work done on one of my eyes. … I told her even though she's 23 years younger, I said, you know, one more operation, Lori, and I'm going to be younger than you, with all these new parts." As the crowd of more than 600 roared with laughter, Otter quipped, "So I think she's trying to catch up."
Otter's press secretary, Jon Hanian, said the accident occurred the weekend before last, on the couple's anniversary, when the first lady was roping and had just caught the calf over its head with her rope.
---
---