Thu., Aug. 29, 2013, 9:42 a.m.
Donation allows replacement of faded yellow ribbons on Capitol
The faded, ratty-looking yellow ribbons that have festooned the front columns of the Idaho state capitol for several years were replaced this morning with bright new ones, thanks to Support Our Troops, an Florida-based organization that established a Boise office in March; the state hadn't replaced the old ribbons since November of 2010.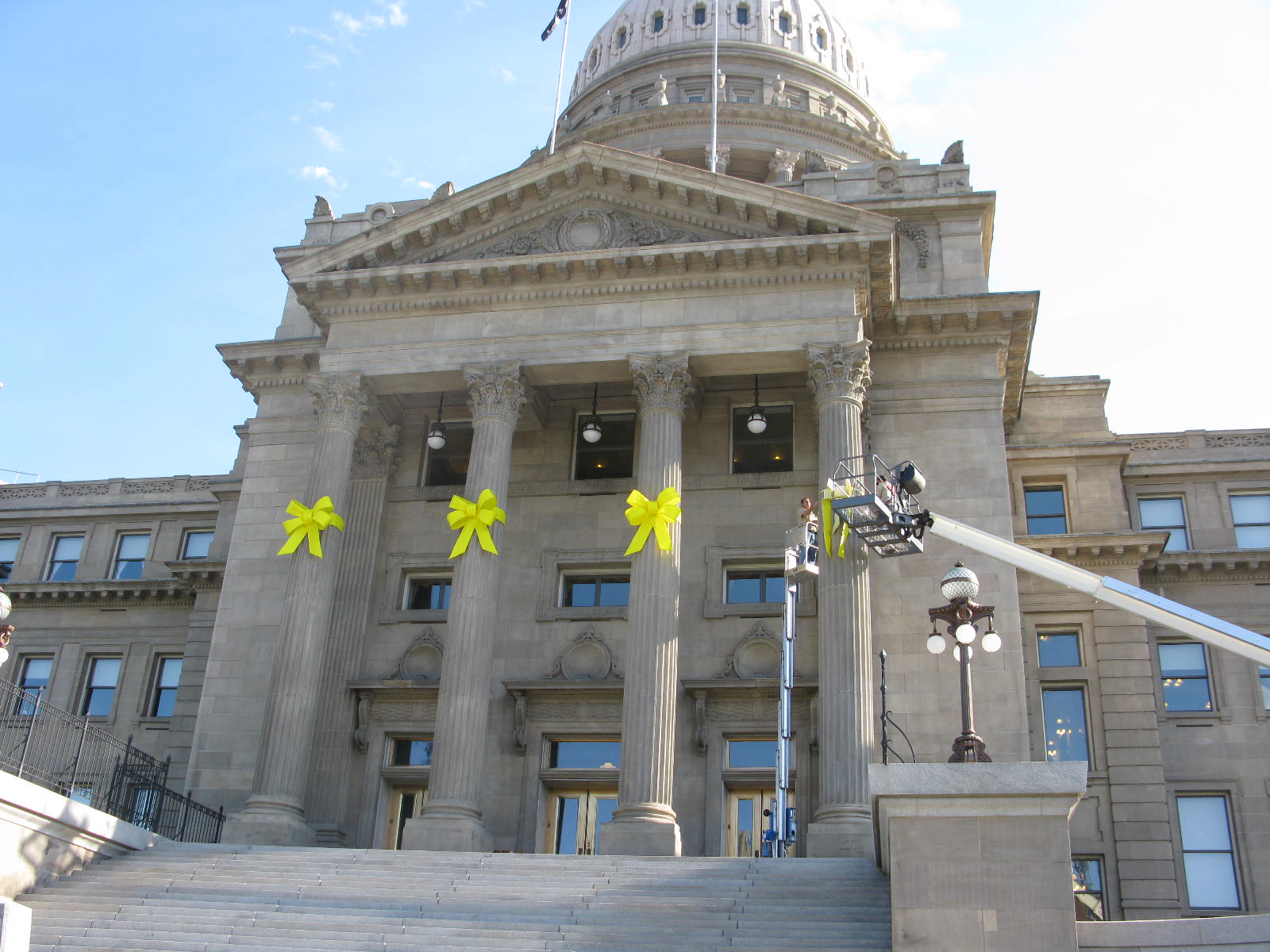 When the organization's chairman, Martin Boire, arrived in Boise, "He looked at the Capitol and said, 'Why haven't they done something?'" said Roy Eiguren, Idaho coordinator for the group. "The state didn't have the money. So Support Our Troops paid. It was only about $1,000."
The ribbons have hung on the front of the Capitol since the Kempthorne administration, when then-Gov. Dirk Kempthorne had them installed during the Iraq war, in which large numbers of Idaho soldiers were deployed. The state has replaced the ribbons periodically.
Said Eiguren, "The ribbons are a way to show our troops that we miss them and pray for their return soon, so it's appropriate to keep the ribbons vibrant."
---
---