Fri., Aug. 30, 2013, 8:05 a.m.
Balloons over Boise…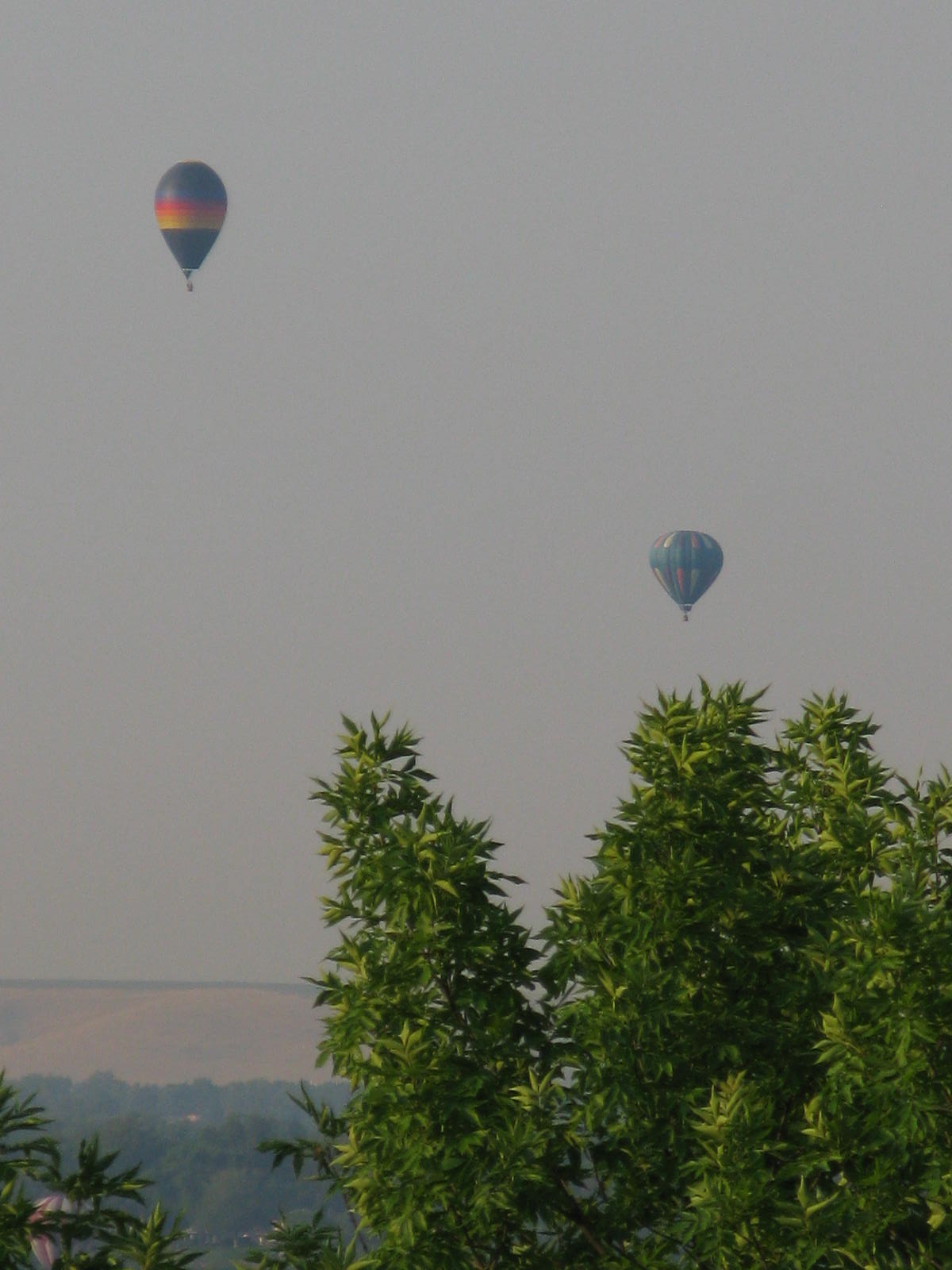 After adverse weather conditions halted the balloon launches two days in a row, this morning's mass balloon launch from Ann Morrison Park for the "Spirit of Boise Balloon Classic" was a sight to see. Dozens of brightly colored balloons rose from the park; some drifted directly over downtown, while others floated out to the west. Many completed their flights and then nestled right back into the park.
More than 40 hot air balloons are participating in the five-day event, with the "Nite Glow" and free concert in the park set for tonight from 6-9:30 p.m. That's when a dozen balloons will inflate while still on the ground and light up as the music plays; the family-friendly event is free, and food beverage vendors will be available. The Big Wow Band will play.
Saturday morning's balloon launch will include a competition, the Governor's Cup for Aviation Excellence. On Sunday, the event will try something new: A mass launch of 40-plus balloons all lifting up into the air at the same time, rather than gradually. It's the first time such a "Great Launch" has been attempted at the event.
Balloon launches begin at about 7 a.m. each morning, and the public is welcome at the park to see; food and coffee vendors are available. The Spirit of Boise Balloon Classic, produced by Peak Broadcasting and Lighter than Air America, is sponsored this year by Mattress Land, along with an array of others; it's a Boise tradition that started as a centerpiece of the Boise River Festival, and continued after the festival's run ended. There's more info at www.spiritofboise.com. Scott Spencer, balloon pilot and the event producer, says this year's event marks "when the ballooning world returns to the Park to color our skies for the 22nd time."
---
---