Wed., Feb. 6, 2013, 3:25 p.m.
House Ag chairman introduces anti-animal torture bill
House Agriculture Chairman Ken Andrus, R-Lava Hot Springs, introduced legislation today to define animal torture and make a third offense of torturing a pet a felony; the House Ag Committee voted to introduce the bill. Andrus said the torture provision was in one of two animal cruelty bills considered last year, but ended up missing from the House-Senate compromise bill that passed. Last year, an initiative to define animal torture and make it a felony on a first offense nearly qualified for the ballot, but fell short because of invalidated signatures.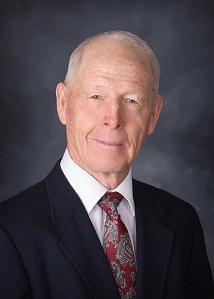 "If we can stave them off and do something that does not adversely affect animal production, I think that is a great, great achievement," said Andrus, who is a cattle and sheep rancher himself. Last year, after much negotiation, lawmakers passed a law to end Idaho's distinction as one of just three states with no felony penalties at all for the worst cases of animal cruelty; it provided a felony penalty for a third offense of cruelty. But the torture provision was key to animal welfare advocates, Andrus said.
"There's a lot of pushback from the animal industry," he said. "They think what they did last year was sufficient." But animal-welfare groups clearly don't, he said. On Jan. 15, the Humane Society of the United States released its annual ranking of state animal-cruelty laws; Idaho ranked 50th among the 50 states and the District of Columbia, despite last year's law change.
Andrus' bill would define torture as "the knowing and willful infliction of unjustifiable and extreme or prolonged pain with the intent to cause suffering," adding that "Torture shall not mean acts committed by accident in doing any lawful act by lawful means and without unlawful intent, or when circumstances indicate that suffering or death may be the product of an accidental, unintentional occurrence." It also notes that torture doesn't mean any "normal or legal" agricultural practice as provided in state law.
It makes torturing a "companion animal" – not livestock – a misdemeanor for a first or second violation, and a felony for a third violation. Andrus said he personally feels anyone who'd torture any animal three times deserves a felony penalty, but he made sure his bill wouldn't affect the livestock industry, saying, "I'm going to try and get some buy-in."
---
---