Wed., Feb. 20, 2013, 2:15 p.m.
Annual 'Buy Idaho' show fills Statehouse with crowds, Idaho products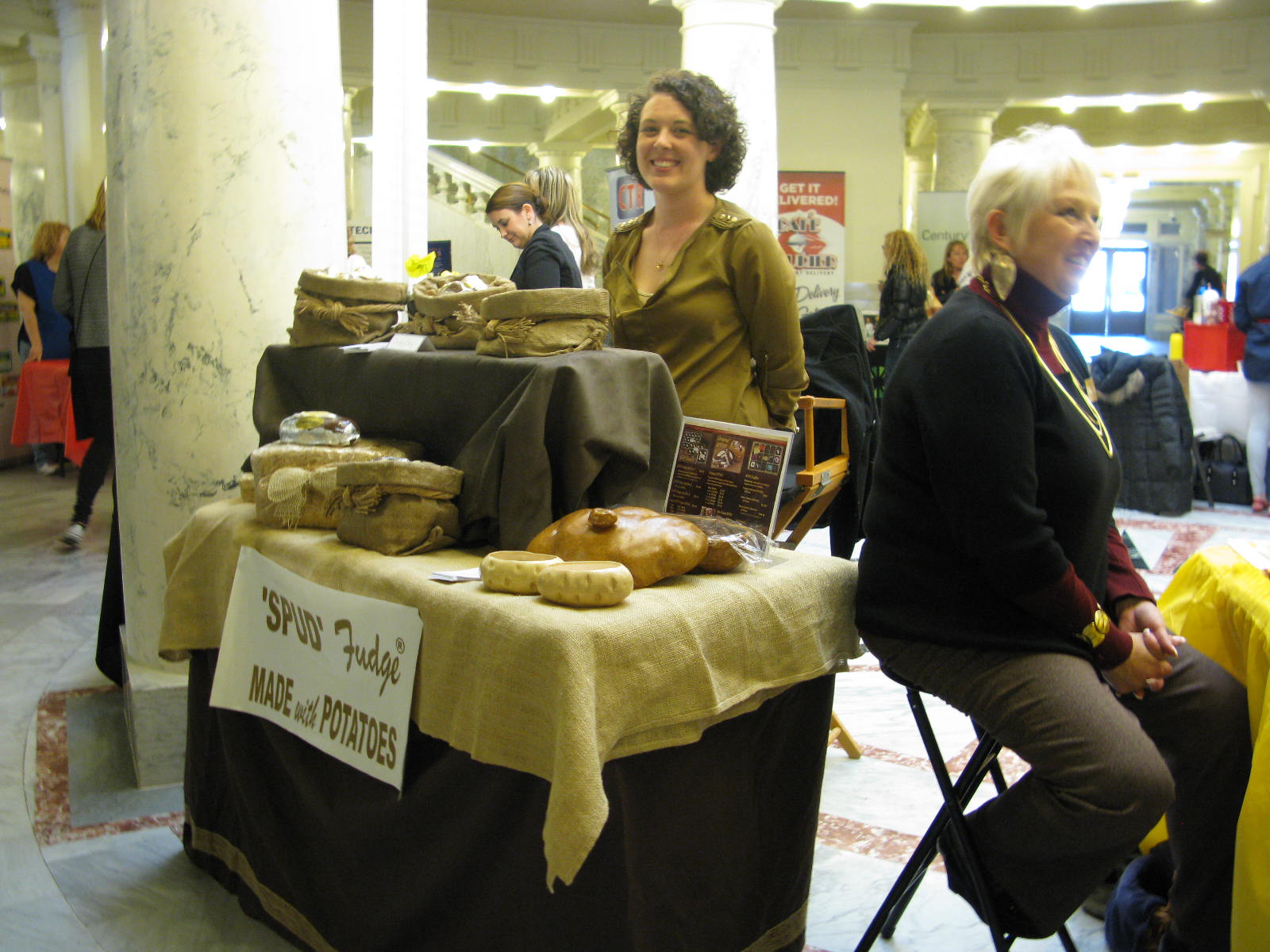 Today is the annual "Buy Idaho" show, when a huge array of Idaho products and businesses fill the first, second and third floor rotunda of the state Capitol to display their products and services – and hand out lots of free samples.
Among this year's highlights: Castle Ranch Steakhouse's samples of its delicately sauced flank steak on a cracker; Sweet Hope Inc.'s "Spud Fudge," a creamy chocolate fudge in which potatoes replace a third of the sugar; and lots, lots more. The annual show is open to the public.
---
---