Fri., Jan. 25, 2013, 10:53 a.m.
'Deferred maintenance' means some aging, crumbling buildings at Idaho colleges, universities…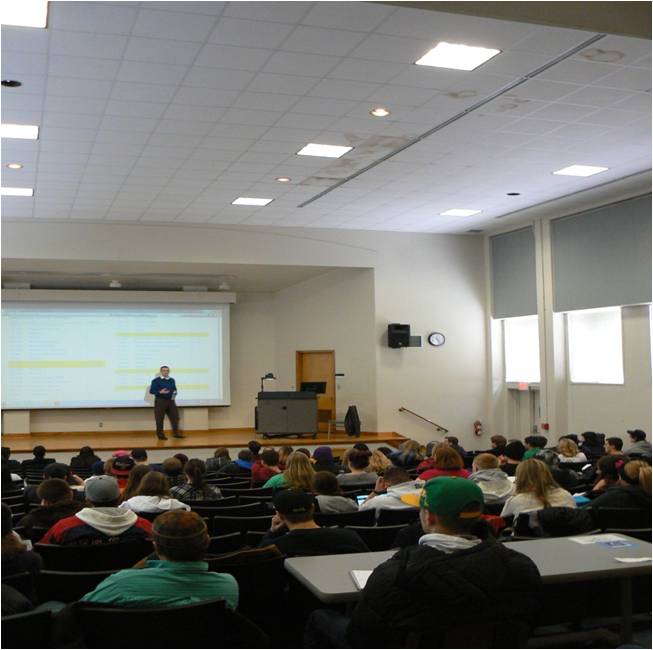 While a professor lectures to a classroom full of University of Idaho students, above the students' heads, brown water marks stand out on the classroom ceiling. Window frames are rotting. A corroded and leaking boiler heats a building at Idaho State University, and sidewalks are cracked and crumbling.
All these pictures and more were part of a presentation that legislative budget writers viewed this morning on deferred maintenance at Idaho's four-year state colleges and universities. Altogether, UI, ISU, BSU and LCSC reported roughly $700 million worth of deferred maintenance needs; they've requested $53.6 million next year for everything from roof replacements to complete building renovations. Typically, however, the four institutions combined have gotten less than $9 million a year from the state's Permanent Building Fund for alteration or repair projects.
Asked about the UI classroom, Sen. Dan Schmidt, D-Moscow, said, "I think I know the room." He said, "The question that's before us is: If these buildings serve your purpose, maintain them. If not, it's time to let 'em go. I think it's an important investment."
Sen. Dean Mortimer, R-Idaho Falls, said, "I believe that we have some unmet needs in our buildings and we need to look at them, we need to prioritize them, we need to see if we can find any additional money to fund them." He added, "Whether we have the ability to do a lot about it is really where we've got to go to work."
Sen. Dean Cameron, R-Rupert, JFAC co-chair, said the issue came up during the joint committee's summer tour, and members asked for more information. "It's an issue that the committee members need to be aware of," he said. "We'd love to be able to address it." But numerous state buildings have deferred pressing maintenance during the years of the recession and state budget cuts. "Obviously there's a lot of things at play there," Cameron said. "We still feel an obligation to share the problem with the committee."
---
---