Thu., Oct. 3, 2013, 1:50 p.m.
Lying in state…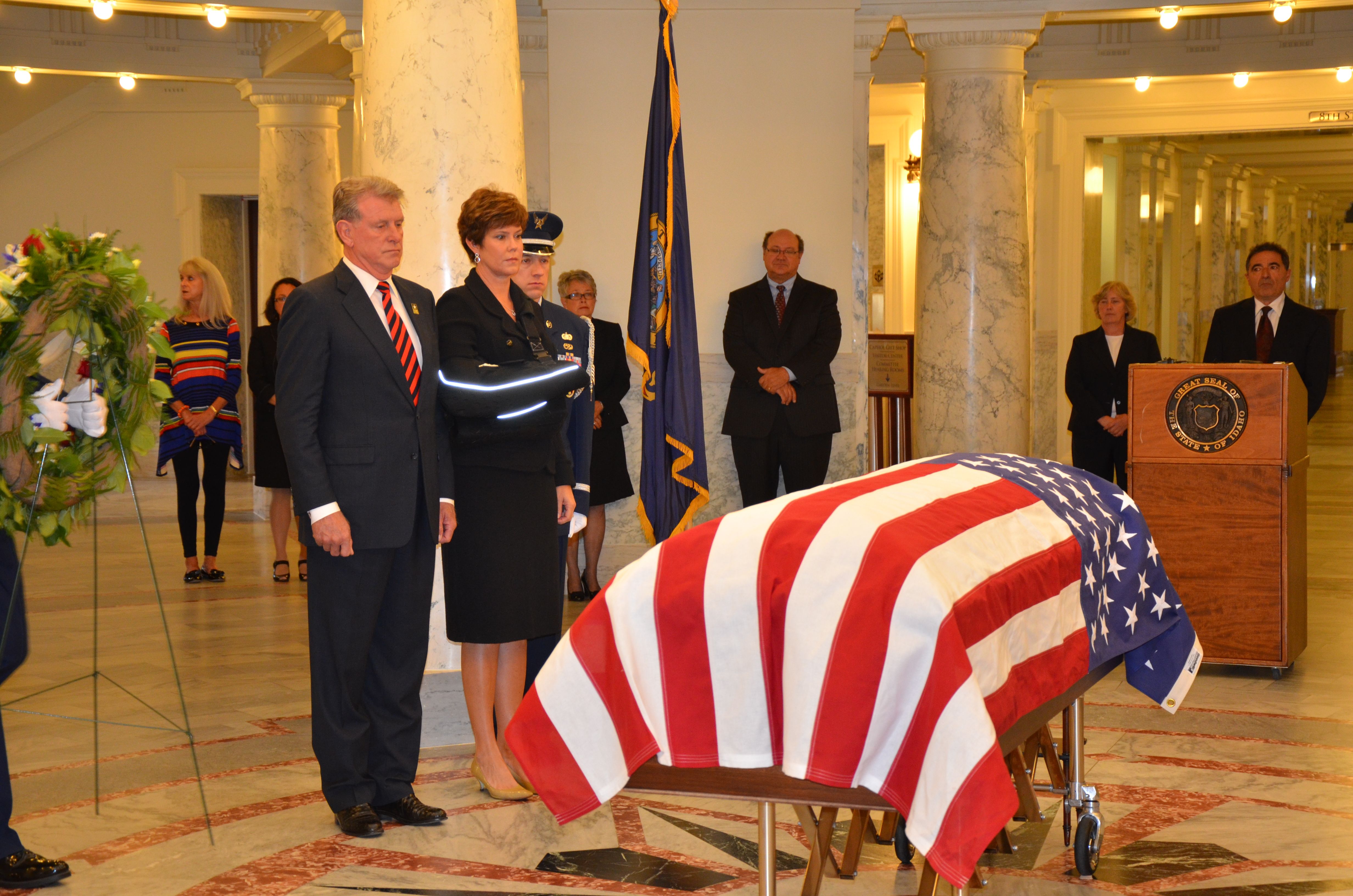 Idaho's longest-serving elected official, Pete Cenarrusa, is lying in state in the rotunda of the Capitol this afternoon, after his death at the age of 95. At the head of his casket, on a small table, is the straw hat that Cenarrusa liked to wear. White-gloved military guards stand at attention. Wreaths at either side bear ribbons from the State of Idaho and the Basque government; another of several flower arrangements nearby says Idaho House of Representatives, where Cenarrusa served nine terms, including three as speaker. Ander Collobarro, delegate of the Basque government, was among those speaking at a short ceremony as the casket was brought into the Capitol just before noon today; Gov. Butch Otter and First Lady Lori Otter presented the wreath on behalf of the state.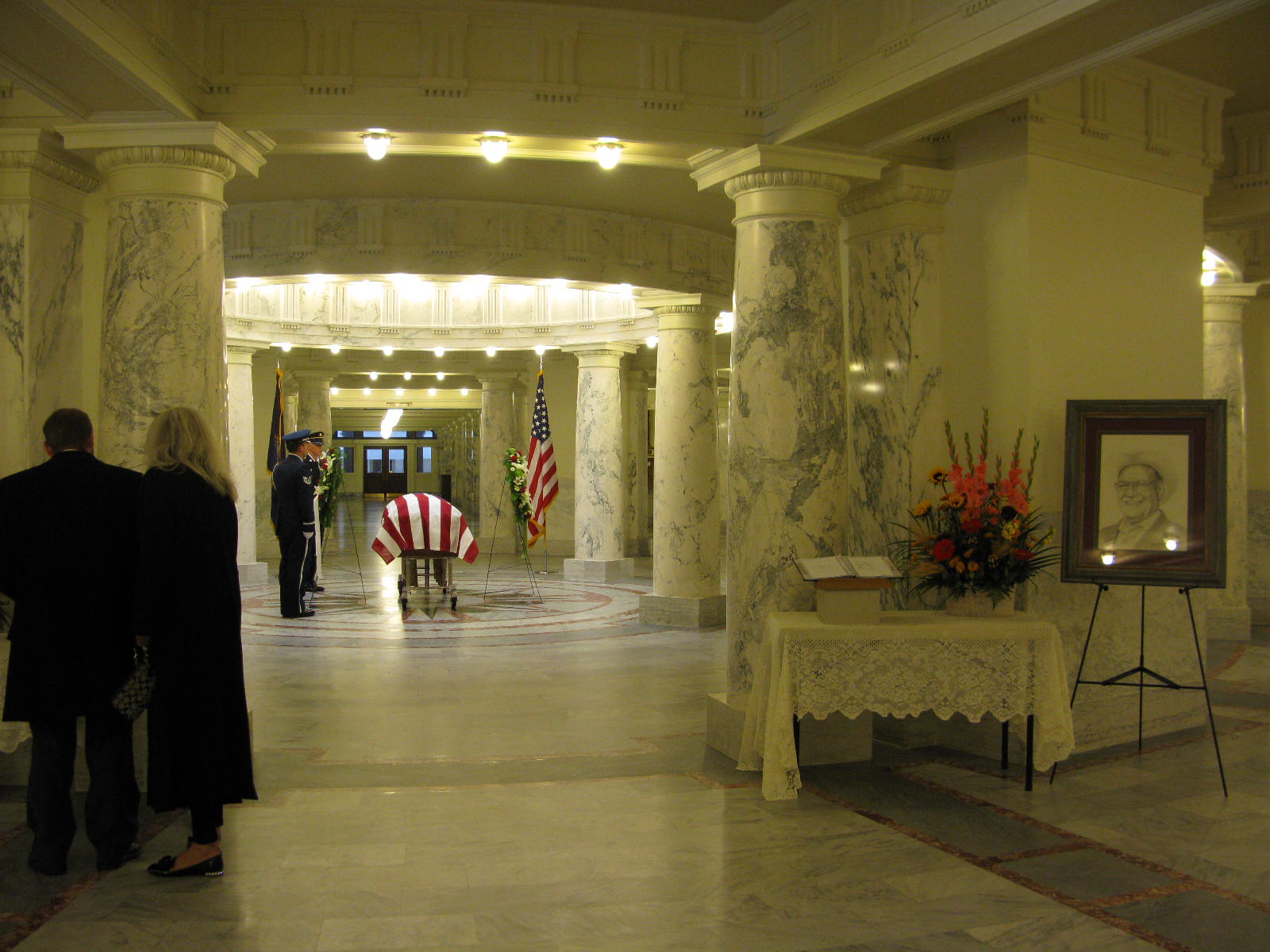 People have been stopping by in ones, twos and small groups this afternoon, to pay respects and sign one of two guest books, which stand nearby, next to a drawing of Cenarrusa. Tonight at 7:30, a vigil will be held at St. John's Cathedral; tomorrow at 10 a.m., a funeral service will follow, also at St. John's. Cenarrusa is scheduled to be interred Saturday at 11 a.m. at the Bellevue, Idaho cemetery, in a ceremony that will include an Army National Guard honor guard, a 21-gun salute, taps, and the presentation of the U.S. flag to Cenarrusa's widow, Freda.
---
---