Tue., April 1, 2014, 11:52 a.m.
Ysursa endorses McGrane for Idaho secretary of state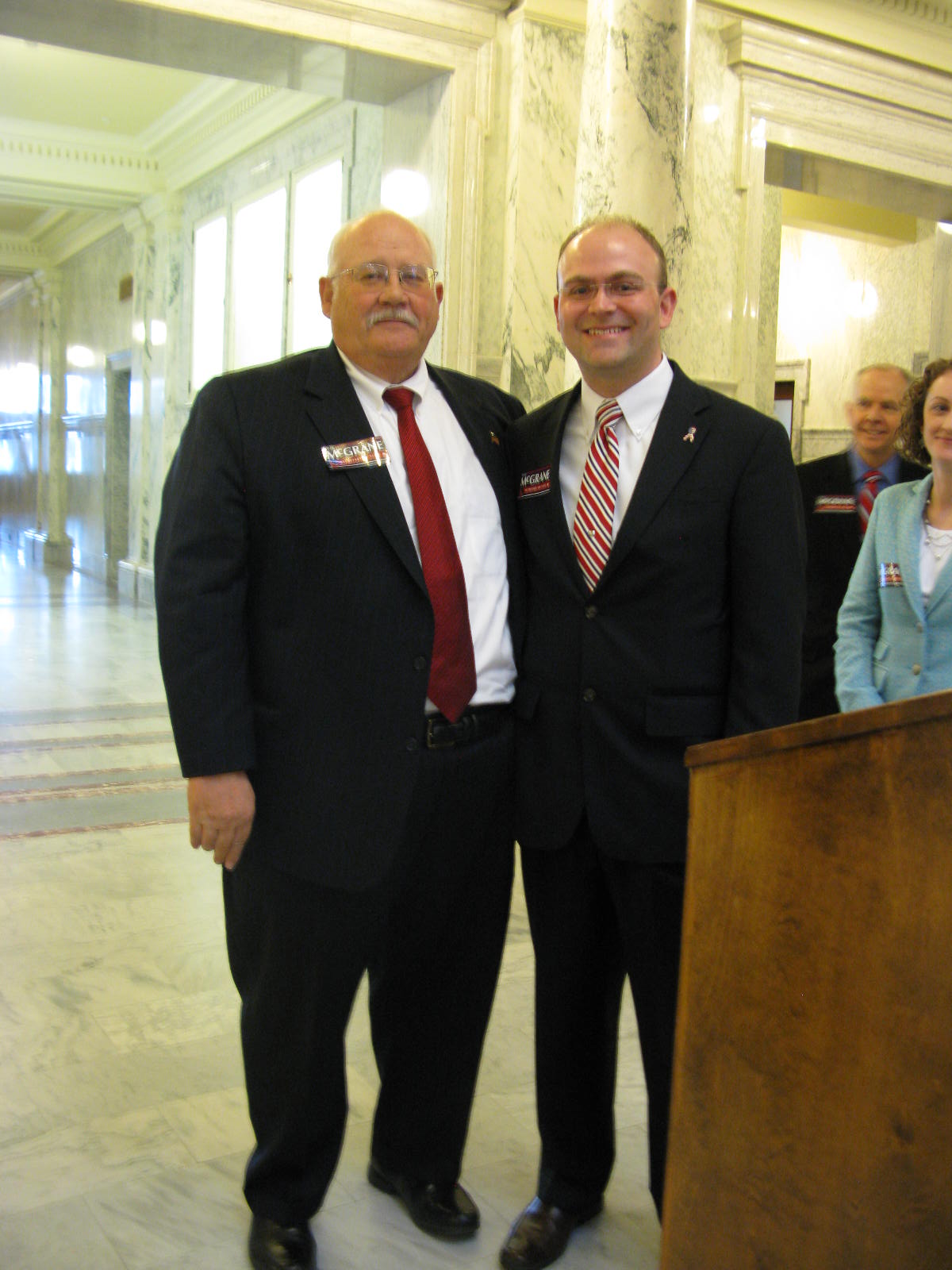 Idaho Secretary of State Ben Ysursa today threw his support to Phil McGrane in the four-way GOP race for the office Ysursa will be retiring from at the end of the year. "After 40 years in this office – three terms as secretary and 28 years as a deputy to Pete Cenarrusa – I kinda have an attachment to that place," Ysursa told a boisterous crowd of more than 60 McGrane supporters gathered in the Statehouse rotunda. "So I'm very concerned and very interested in who my successor is going to be."
Ysursa said he's had lots of inquiries from people, "just out on the street, at the golf course, wherever," as to which of the candidates is best. "In my opinion, the individual who has best demonstrated to me the requisite skills to be secretary of state … without a doubt is Phil McGrane," Ysursa said to cheers. Ysursa pointed to McGrane's years of election experience, as chief deputy Ada County clerk, and his legal background as an attorney (Ysursa, too, is an attorney). McGrane, he said, "possesses the competence, the integrity and the character to lead the secretary of state's office in the future, and that is why I'm endorsing Phil McGrane for secretary of state."
The other three GOP candidates are former House Speaker Lawerence Denney of Midvale, former Sen. Mitch Toryanski of Boise and former Sen. Evan Frasure of Pocatello. The winner of the GOP contest in May will face Democratic Rep. Holli Woodings of Boise in November; you can read my full story here at spokesman.com.
McGrane called the endorsement "very significant," saying, "We've had so much trust in that office. … Ben has been the cornerstone of that for many years. You look at secretary of state offices around the country – they don't have the same reputation that our secretary of state has. So I think it means a lot to the citizens of Idaho. There's a reason Ben's the top vote-getter in the state. I look forward to following in his footsteps."
---
---