Wed., April 16, 2014, 2:10 p.m.
Brooklyn man running for Senate in Idaho, Oregon and Alaska, all at once…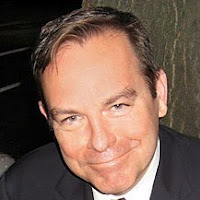 A Brooklyn, N.Y. attorney who's never been to Idaho is not only running again for a U.S. Senate seat from the state, after doing the same four years ago – he's also running for Senate seats in Alaska and Oregon this year. "I'm just making myself available to the people of more than one state," said William Bryk. "The voters have not yet taken advantage of the opportunity to retain my services, but one lives in hope."
Bryk, 59, is one of two Democrats facing off for the chance to challenge Idaho GOP Sen. Jim Risch; the other, Nels Mitchell, is an Idaho attorney who announced early and is running a spirited campaign targeting one of Idaho's longest-serving GOP politicians. You can read my full story here at spokesman.com.
---
---