Tue., Aug. 19, 2014, 10:08 a.m.
New GOP Chair Yates: 'We ought to be able to work out our differences'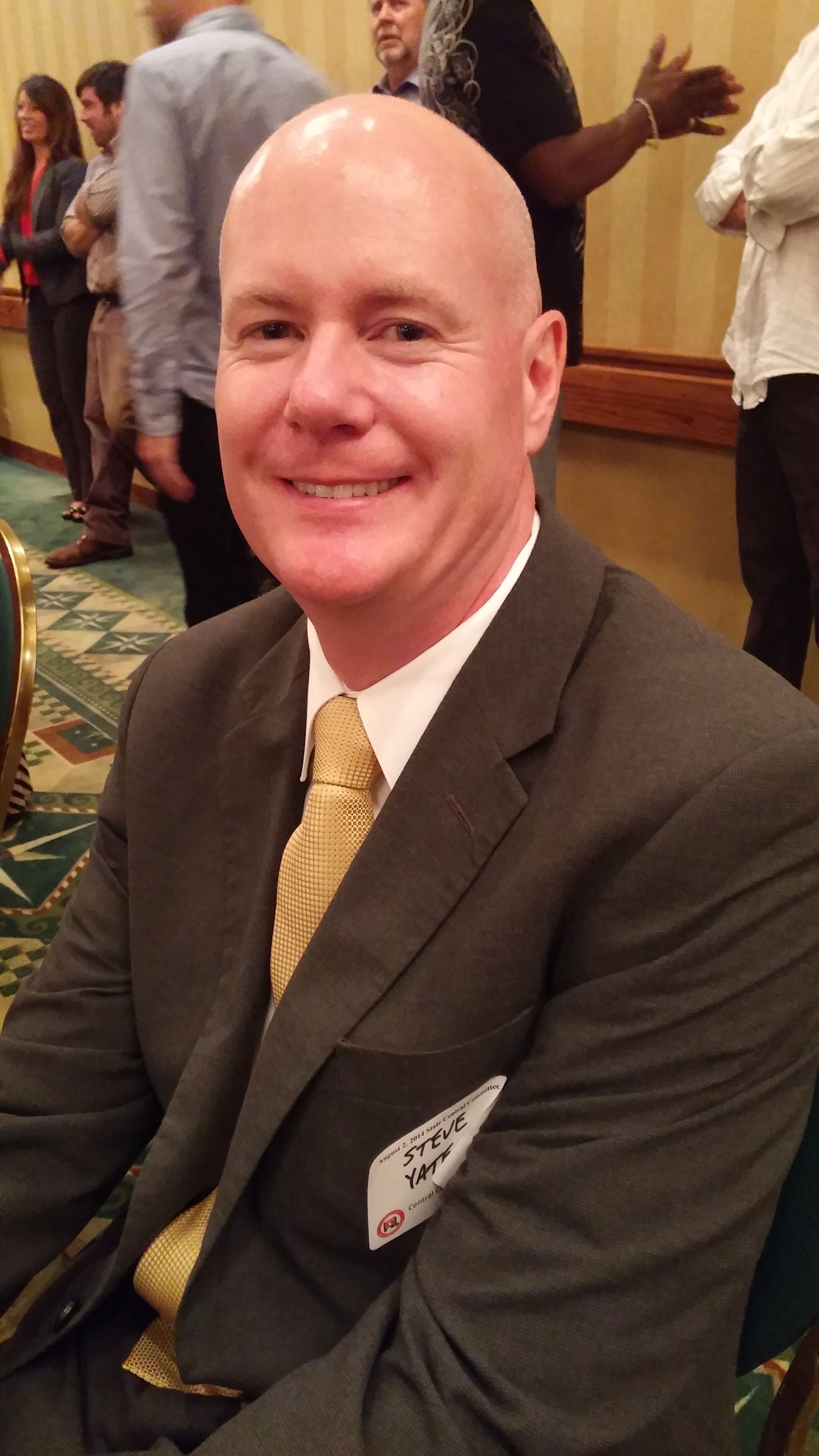 New Idaho GOP Chairman Steve Yates has been starting from scratch at the Idaho GOP office, where the last remaining employee when he took over – recently hired party Executive Director Judy Gowen, who was brought in by former Chairman Barry Peterson – left shortly after the Aug. 2 meeting at which Yates was elected chairman.
"She seemed to be a very qualified and good person," Yates said of Gowen, former political director for Sen. Russ Fulcher's unsuccessful primary challenge to GOP Gov. Butch Otter. "I had a conversation with her very soon after the Aug. 2 meeting, and she let me know that she preferred to go back to school. She did not seek to be a candidate for executive director going forward." Yates said he's made a selection for a new executive director and is just awaiting executive committee approval. "We're also now anxiously working through a process to identify a finance chairman that can help field a team that works on trying to breathe some oxygen into the effort that we have for the November (election) cycle," he said.
After the party's state convention failed to elect leaders over the summer amid a bitter intra-party divide, Peterson sued, claiming he still was chairman. A judge said no, prompting the election of Yates Aug. 2. "I have a reasonable amount of experience dealing with things that can be hashed out in the situation room in the West Wing, or in territorial disputes abroad," said Yates, a former aide to Vice President Dick Cheney who moved to Idaho Falls in 2011. "I have to believe that whatever our disagreements may be within the party, less is at stake … and that we ought to be able to work out our differences."
He said, "First priority is to build up a capacity and execute a plan that supports all our nominees through the November cycle with the things the party usually does – absentee ballots, get-out-the-vote efforts, field offices and things they can do to help all the candidates. We're beginning the efforts to liaise with all the campaigns." Yates said after the party gets through the November election, "We've got longer-term issues to deal with by way of rules and processes that led to where we ended up this year." He said he's heard from lots of Republicans who felt that party rules weren't fairly applied; new rules and processes can address that before 2016, he said. But for now, "In the closing months of the election cycle, people need to be focused on the work."
Later, he said, "perhaps they'll have … time to decide how much they like the person standing next to them."
"We've certainly got our work cut out for us," he said, "in the sense that we're amping up as a state party midway through an election." I spoke with Yates yesterday; the Idaho Statesman also published a profile of Yates in today's paper by reporter Sven Berg. It's online here.
---
---