Mon., Feb. 17, 2014, 10:43 a.m.
Hundreds of 'Add the Words' protesters ring Capitol rotunda on all four floors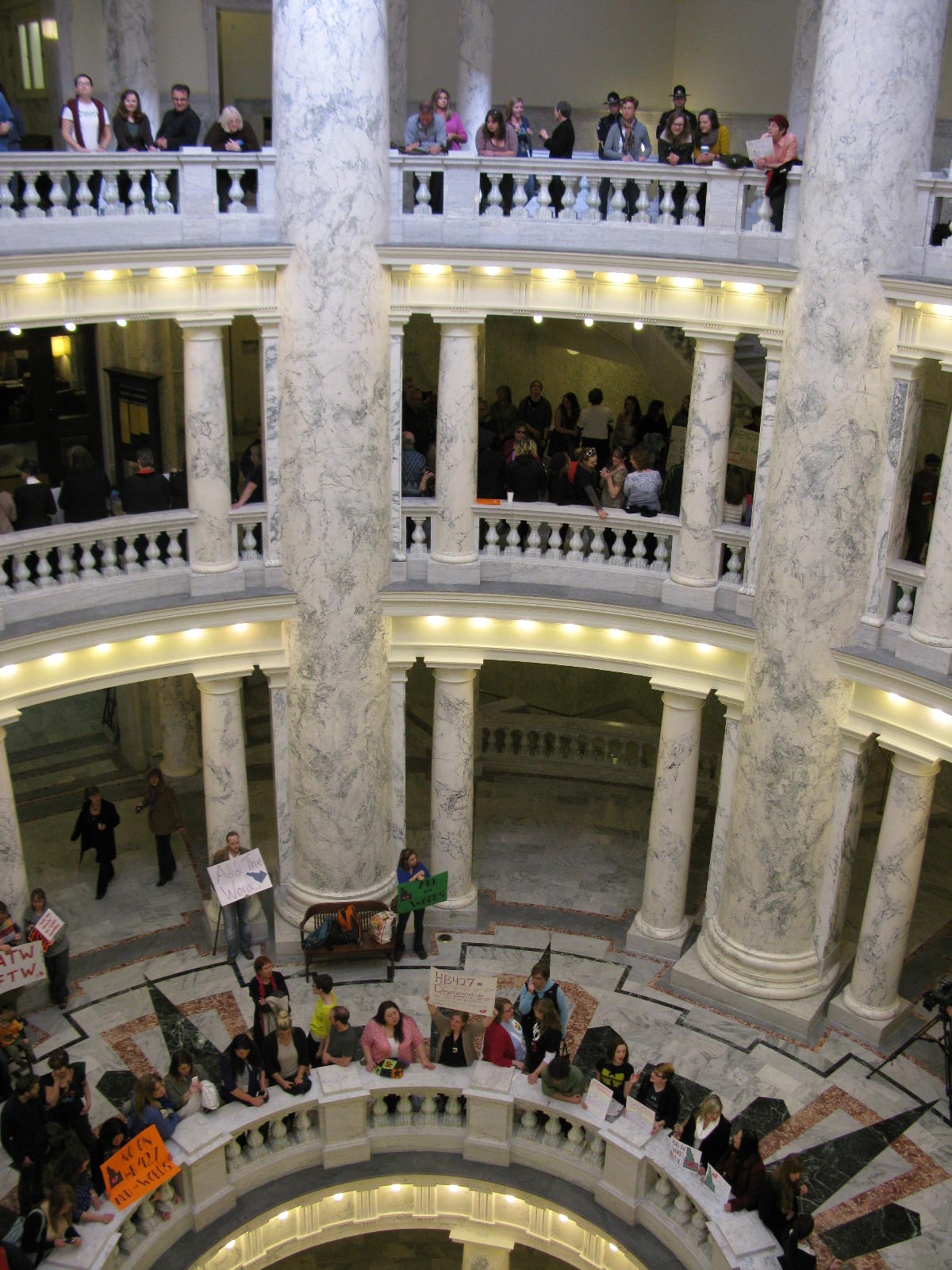 Hundreds of cheerful, chatting "Add the Words" protesters are now ringing the Idaho state Capitol rotunda on all four floors. Many are carrying small, hand-lettered signs saying, "Add the Words," or other hand-lettered signs decrying discrimination; you can read my full story here at spokesman.com. Unlike earlier protests, today's protesters aren't wearing matching T-shirts or holding their hands over their mouths to signify that they aren't being heard.
The protesters want the words "sexual orientation" and "gender identity" added to the Idaho Human Rights Act, which now forbids discrimination based on race, religion, disability and other factors, but not on those. Some of the protesters also have signs opposing HB 427, the religious freedom expansion bill that's pending in the House, to protect those who deny service to those to whom they object on religious grounds. No action is planned in the House on that bill today; both houses today are holding memorial services for lawmakers who have died in the past year.
---
---