Thu., Feb. 27, 2014, 2:58 p.m.
Forty-six 'Add the Words' protesters shackled, taken to jail…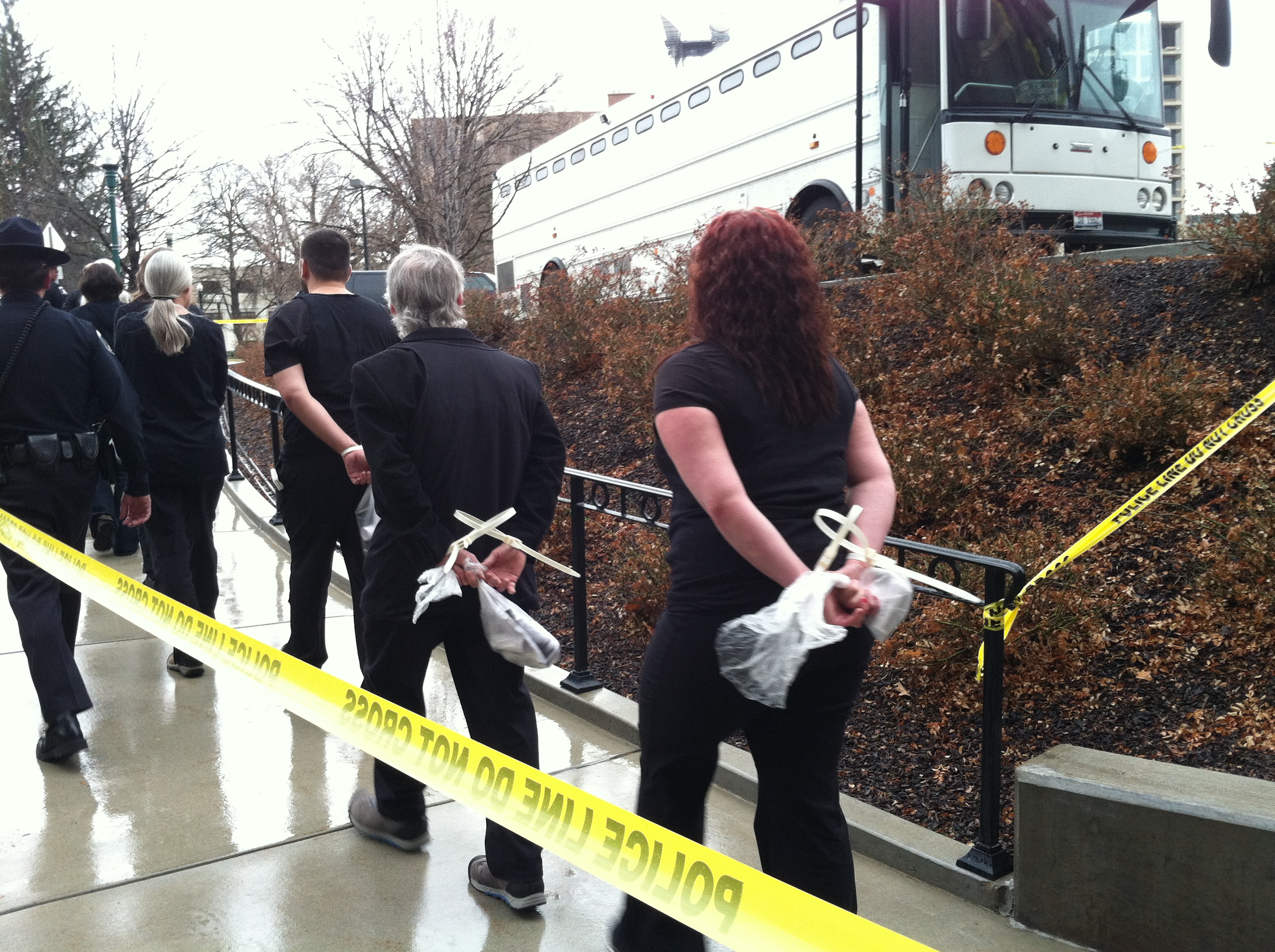 Forty-six "Add the Words" protesters, including one juvenile, one man in a wheelchair, and three others who use walkers or other assistive devices to get around, were arrested this afternoon after blockading the Senate garden-level hallway that leads to all Senate committee hearing rooms, closing off access and forcing the cancellation of two 1:30 p.m. committee hearings. The protesters were taken to a ground-floor Capitol visitor room for processing, where they were searched and their wrists bound with large plastic zip ties, and their belongings placed in plastic bags. Then they were led out to a bus waiting in front of the Capitol for the ride to jail, where they may post bond.
After the arrest and removal of the blockading protesters, some of whom already were arrested in earlier protests as well, two 3 p.m. Senate committee meetings went forward as scheduled. The protesters want Idaho to add the words "sexual orientation" and "gender identity" to the types of discrimination forbidden by Idaho's Human Rights Act, which now bans discrimination in housing, employment and public accommodations on the basis of race, religion and the like. The change has been proposed every year for the past eight years, but has never gotten a full committee hearing.
---
---