Thu., Feb. 27, 2014, 12:26 p.m.
Students, faculty rally against guns-on-campus bill…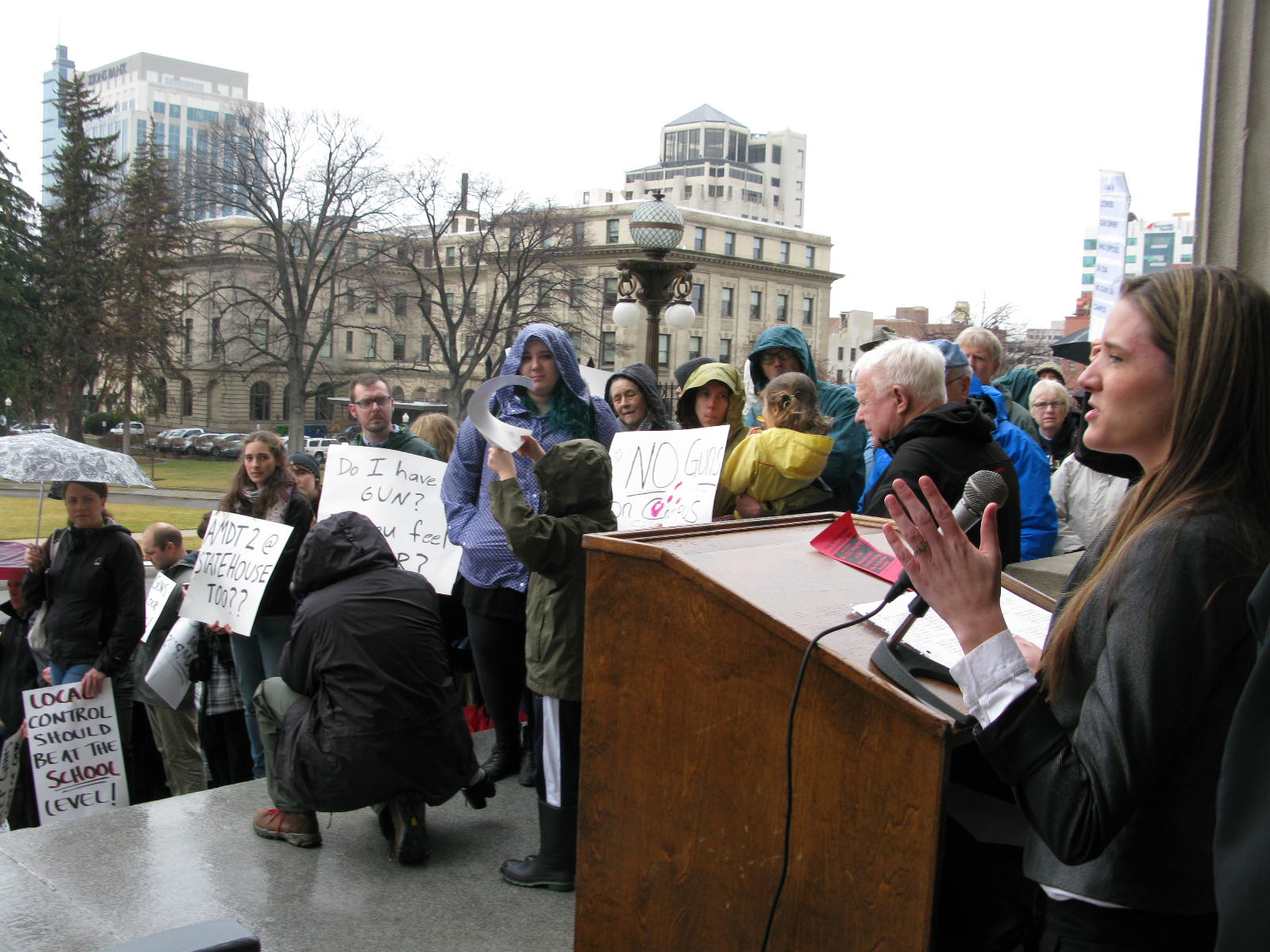 Despite the rain, roughly 230 college students, faculty members and supporters gathered on the Statehouse steps during the noon hour to rally against SB 1254, the guns-on-campus bill, while a knot of about 20 counter-protesters stood off to one side and tried to out-shout them. "As far as we can see, every major stakeholder in Idaho is against this bill," organizer Emily Walton told the crowd. Clyde Moneyhun, an associate professor of English who said he grew up with lots of guns and has shot every kind, said, "Being pro-gun doesn't mean voting yes on every lame-brained gun rights bill that comes down the pike." The crowd cheered.
The protesters huddled under umbrellas and raincoat hoods, holding signs with slogans including, "No to guns on my campus," and "Listen to our school and police leaders." Counter-protesters held signs including, "Defend our Gun Rights" and "Criminals Target Gun-Free Zones."
Alex Ridgeway, a junior history and poli sci major who wore a bright-blue BSU Broncos jacket and held a sign saying, "Not in My Class!" said, "I adamantly oppose the bill. I just wanted to show my support – I even skipped a class to be here." Monte Wilson, a retired professor who taught geology at BSU for 29 years, said, "This is just loony-tunes." He said, "I've dealt with a lot of students over the years, and I've dealt with a few of 'em who were mentally unstable." He said he wouldn't want a disgruntled student confronting him over a grade to pull out a gun.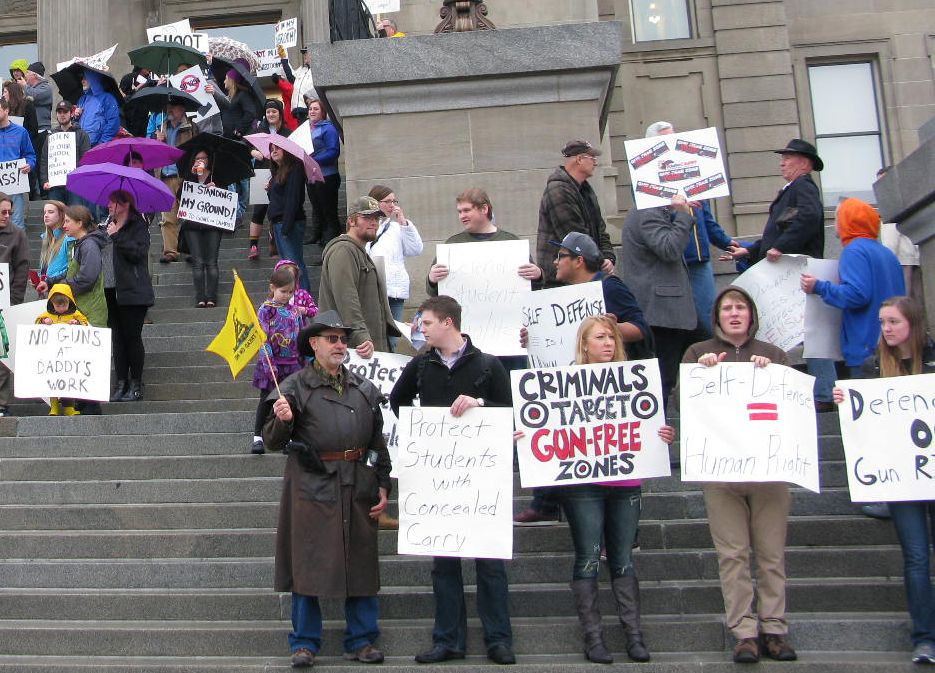 Bob Mayer, who wore a dark-brown trenchcoat with a gun strapped on his hip and waved a "Don't Tread on Me" flag, said he works at the kinesiology department at BSU twice a week. "I have a concealed weapon permit in Idaho and three other states," he said. He said across the nation, "The police are usually about 30 minutes late to every incident … while people are being murdered."
After the rally broke up, small knots of people gathered around the steps, with some arguing over everything from the Constitution to the Bible.
---
---