Thu., July 3, 2014, 5 p.m.
Former Sen. Ralph "Moon" Wheeler dies at age 81 in American Falls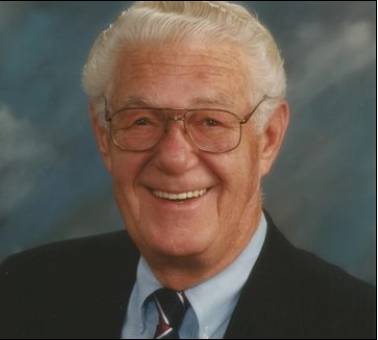 Former Idaho State Sen. Ralph "Moon" Wheeler died Wednesday, July 2, 2014, at his home; he was 81. Wheeler, a pharmacist and farmer, served nearly four decades in elected office, as an American Falls city councilman and mayor; state representative; Power County commissioner; and state senator. A polio survivor, he overcame the lingering symptoms of the disease to enjoy rafting, camping, fly-fishing, gardening and more, aside from his professional and political endeavors. He is survived by his wife of 49 years, Ann; four children, three grandchildren, and one great-grandson. Services include visitation Wednesday from 6-7 p.m. and Thursday 10-11 a.m.; a vigil service Wednesday at 7 p.m.; and funeral mass Thursday at 11 a.m., all at St. Mary's Catholic Church in American Falls. You can see his full obituary here.
---
---