Fri., July 11, 2014, 8:55 a.m.
Former Gov. Evans to lie in state at the Capitol today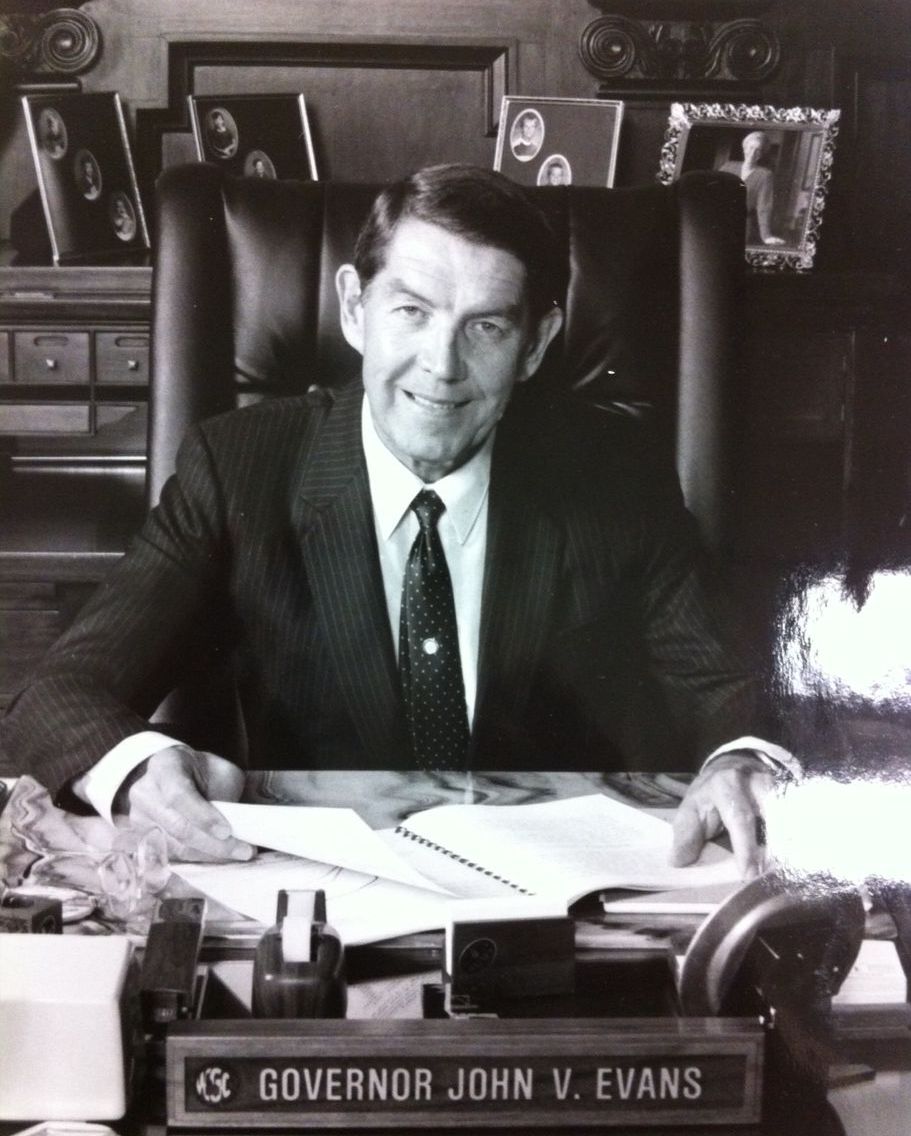 Former Idaho Gov. John V. Evans will lie in state at the Capitol today from 1-4 p.m.; his funeral will follow at 5 p.m. at the Cathedral of the Rockies. A memorial service and burial will follow tomorrow in Malad, where Evans, who was 89, was born and where he served as mayor and was a leading citizen.
Former Idaho Govs. Phil Batt and Dirk Kempthorne will join current Gov. Butch Otter, escorted by Idaho National Guard Adjutant General Gary Sayler, to walk from the governor's office to the ground floor of the Capitol and lay a wreath at 1 p.m.; the public is invited to pay their respects from 1-4. Evans, a Democrat who served as Idaho's 27th governor from 1977 to 1987, held public office for more than 35 years; he also was the president of his family-owned bank, D.L. Evans Bank, presiding over the bank's significant expansion in the state. You can read his full obituary here. He is survived by his wife, Lola; brother Don; five children, 15 grandchildren and 10 great-grandchildren. In lieu of flowers, the family has asked that memorial contributions be made to any Idaho public school, college or university, or charity.
---
---