Protesters arrested, removed from entrances to governor's office
More than a dozen "Add the 4 Words" protesters have been arrested and removed from the entrances to the governor's office this morning, which they were blocking. Meanwhile, governor's office employees - including the governor himself - milled around outside the complex of offices; Otter paced around the ground-floor rotunda, on the phone. Former Sen. Nicole LeFavour was the first one arrested today; the protesters may face additional charges, beyond the misdemeanor trespassing charges filed against the 122 arrested in earlier protests this session, possibly including failing to comply with a lawful order from an officer.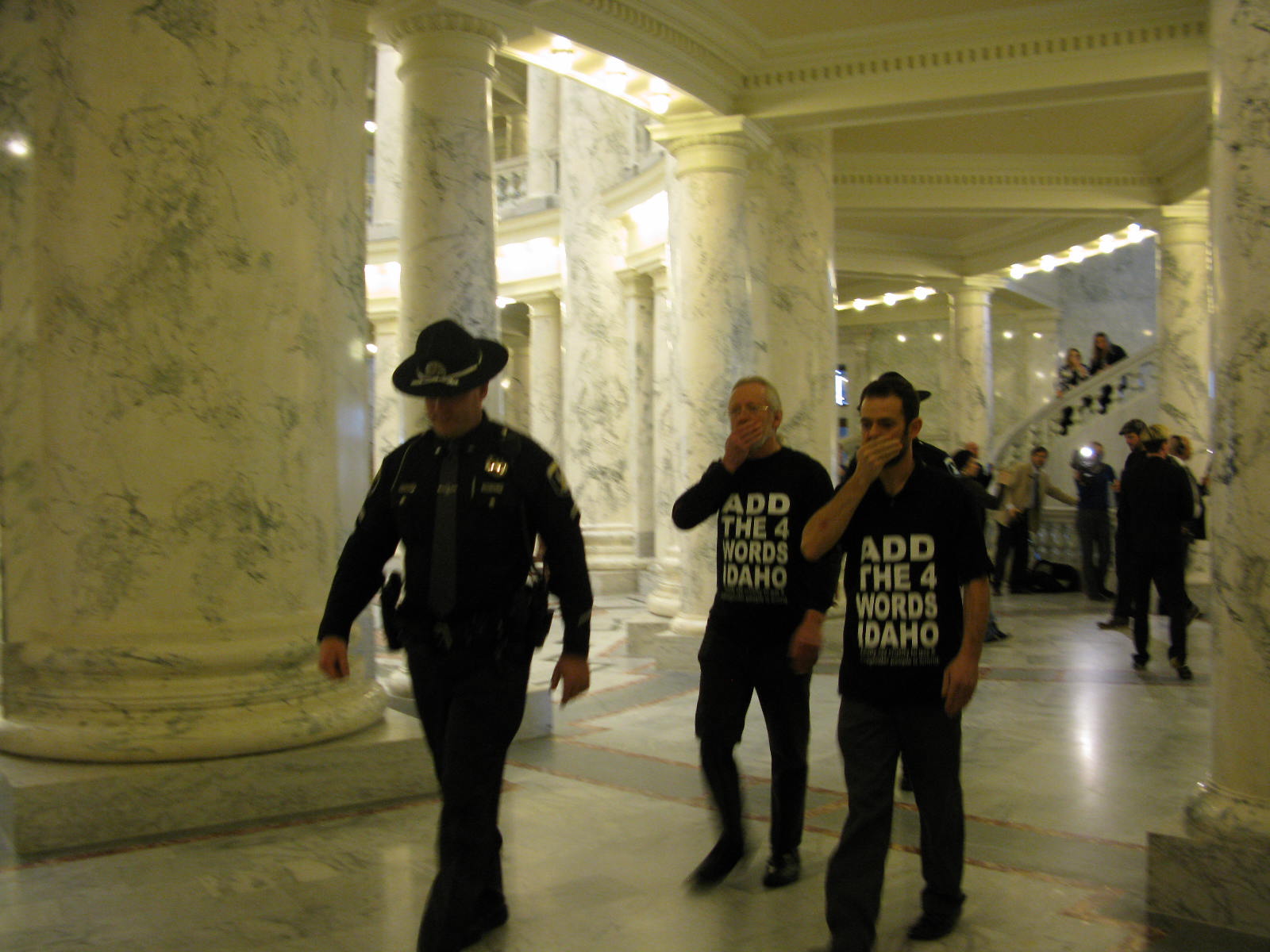 State Department of Administrator Director Teresa Luna said, "They're blocking the secure door, so that is a little different," referring to the side door of the complex of the governor's offices. Major Steve Richardson of the Idaho State Police said a bus is waiting in front of the Capitol to take those arrested to jail. He said it's being handled "largely the same" as earlier protests, but there may be "some different charges this time." Some of those arrested were handcuffed.
---
---