Mon., March 17, 2014, 5:12 p.m.
More than 1,000 'Add the Words' protesters ring state Capitol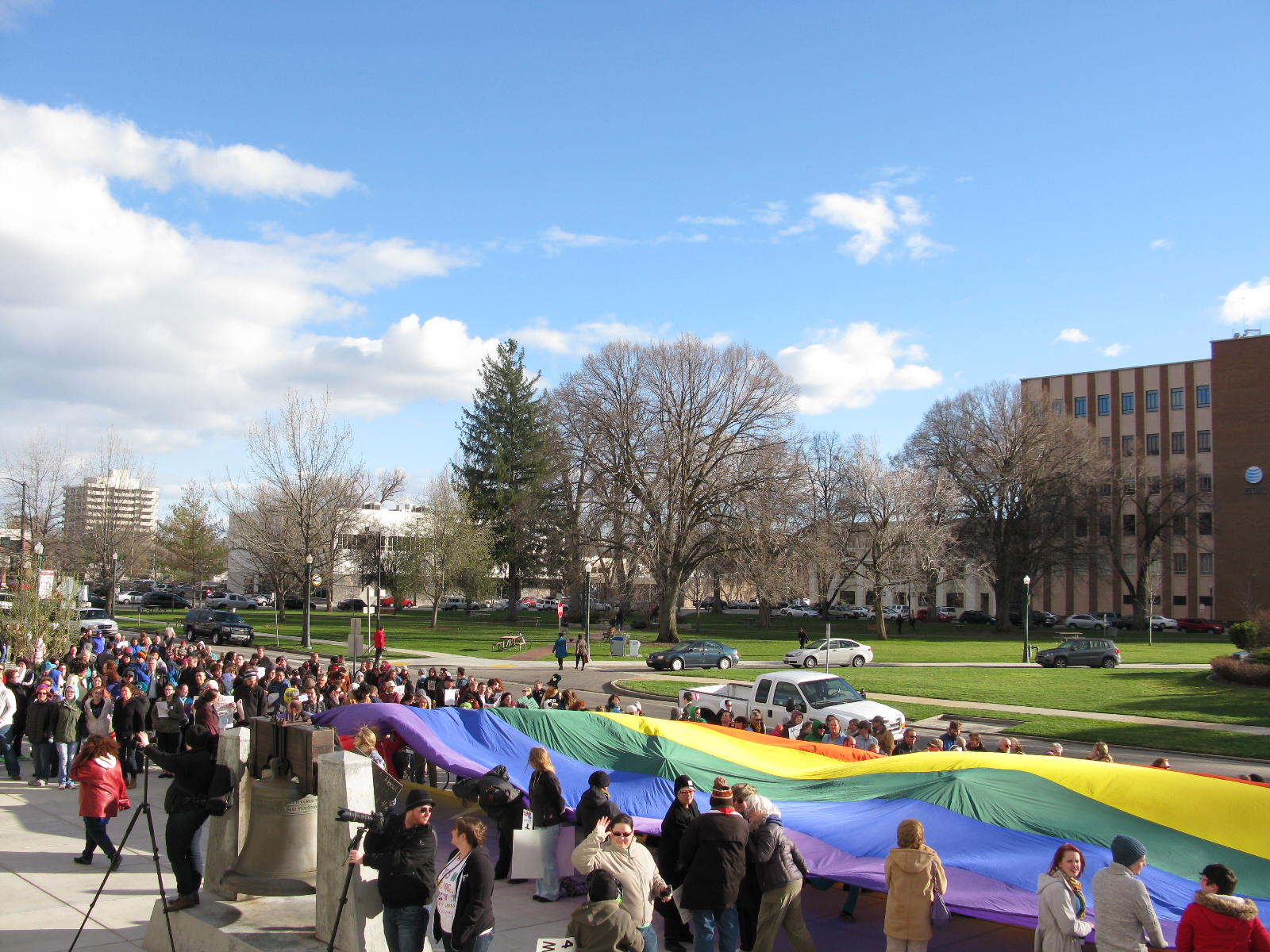 More than a thousand people are now ringing the state Capitol, calling for Idaho to "Add the Words" sexual orientation and gender identity to the state's Human Rights Act to ban discrimination. The protest has drawn cheerful crowds who are walking along the sidewalks that ring the state Capitol building, some with kids and dogs in tow, some holding small protest signs, a few walking bikes, and most bundled against the chilly spring wind. Cars going by are tooting their horns; the crowds are waving back.
On the Capitol steps, a huge rainbow flag has been unfurled, and people are taking turns telling their stories of why they back the change in Idaho's discrimination laws.
---
---