Mon., May 5, 2014, 12:05 p.m.
Idaho argues same-sex marriage ban benefits children
Lawyers for the state of Idaho argued today that federal courts in 10 other states were wrong when they overturned state bans on same-sex marriage as unconstitutional, and they urged a federal judge to uphold Idaho's ban, saying it benefits the state's children. "Idaho has sufficiently good reasons for maintaining the man-woman marriage institution," Thomas Perry, attorney for Gov. Butch Otter, told the court. "When you look at benefits, what more compelling interest does the state of Idaho have than securing an ideal child-rearing environment for future generations?"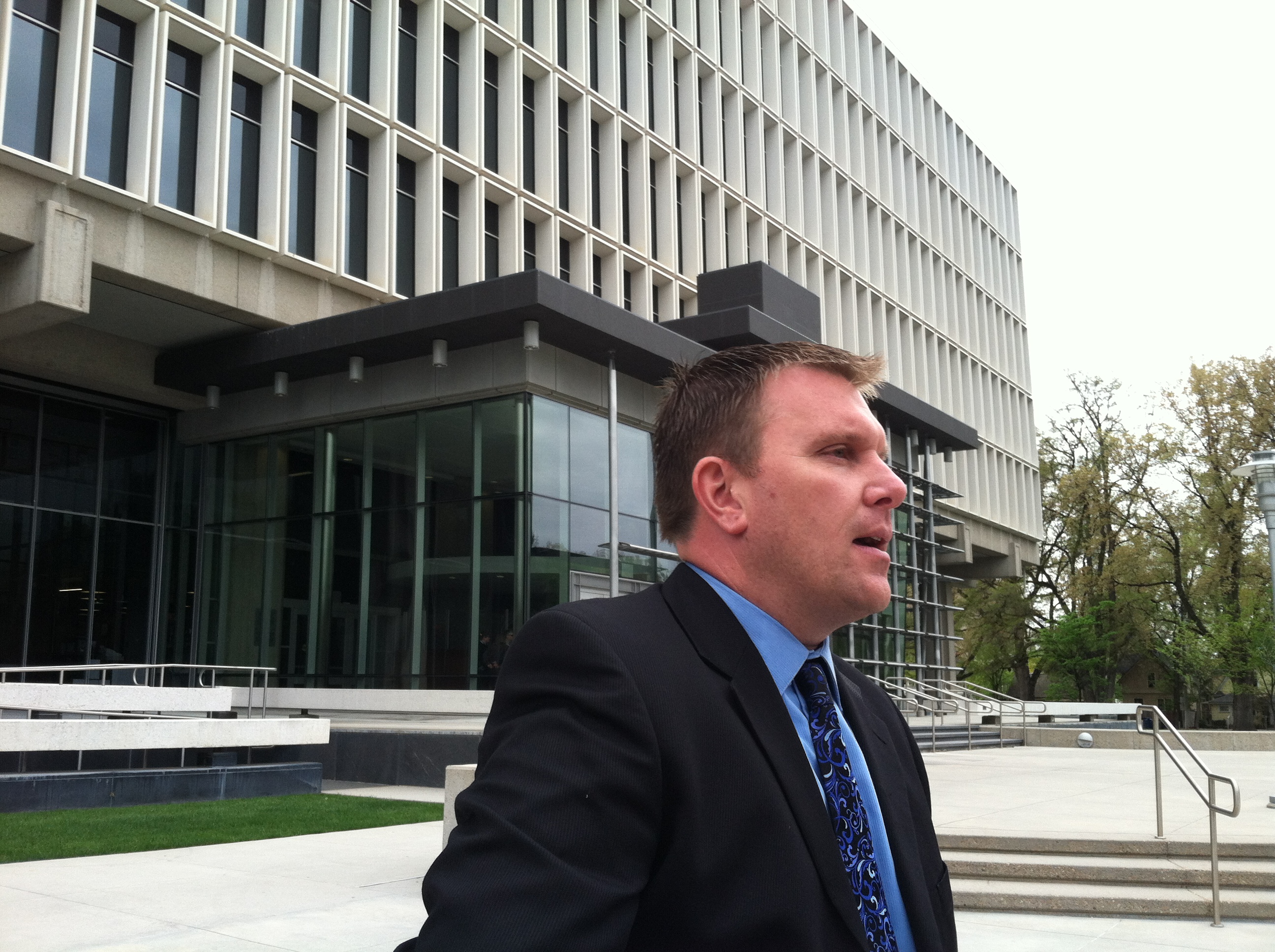 U.S. Magistrate Judge Candy Dale questioned that argument, noting repeatedly that when couples get marriage licenses in Idaho, "They don't have to submit anything to prove that they intend to have children."
Deborah Ferguson, attorney for four same-sex Idaho couples, several of whom are raising children, who sued to overturn the ban, argued, "The state can't select a preferred group of Idaho families for special preference and recognition. … The legal interest is for all of Idaho's families, and all of Idaho's children." You can read my full story here at spokesman.com.
The judge took the arguments under advisement, and said she'll rule "in the relatively near future," adding, "It will be soon." Whichever way the decision comes down, the losing side is expected to appeal it.
The courtroom was full for today's arguments, with close to 60 people in the audience. Among them was Madelynn Lee Taylor, a U.S. Navy veteran who's made headlines after the state refused to allow her same-sex partner, Jean Mixner, to be buried with her at the Idaho State Veterans Cemetery. Shortly after the arguments ended, Taylor said, "I don't know what to think right now, to tell you the truth. The kids that I've known that have grown up in gay families have turned out OK. … I just sent a package off to a young man who's in Bosnia – his two mothers did a good job with him."
---
---