Tue., May 13, 2014, 6:37 p.m.
Plaintiffs, attorneys in same-sex marriage case: 'An enormously important decision'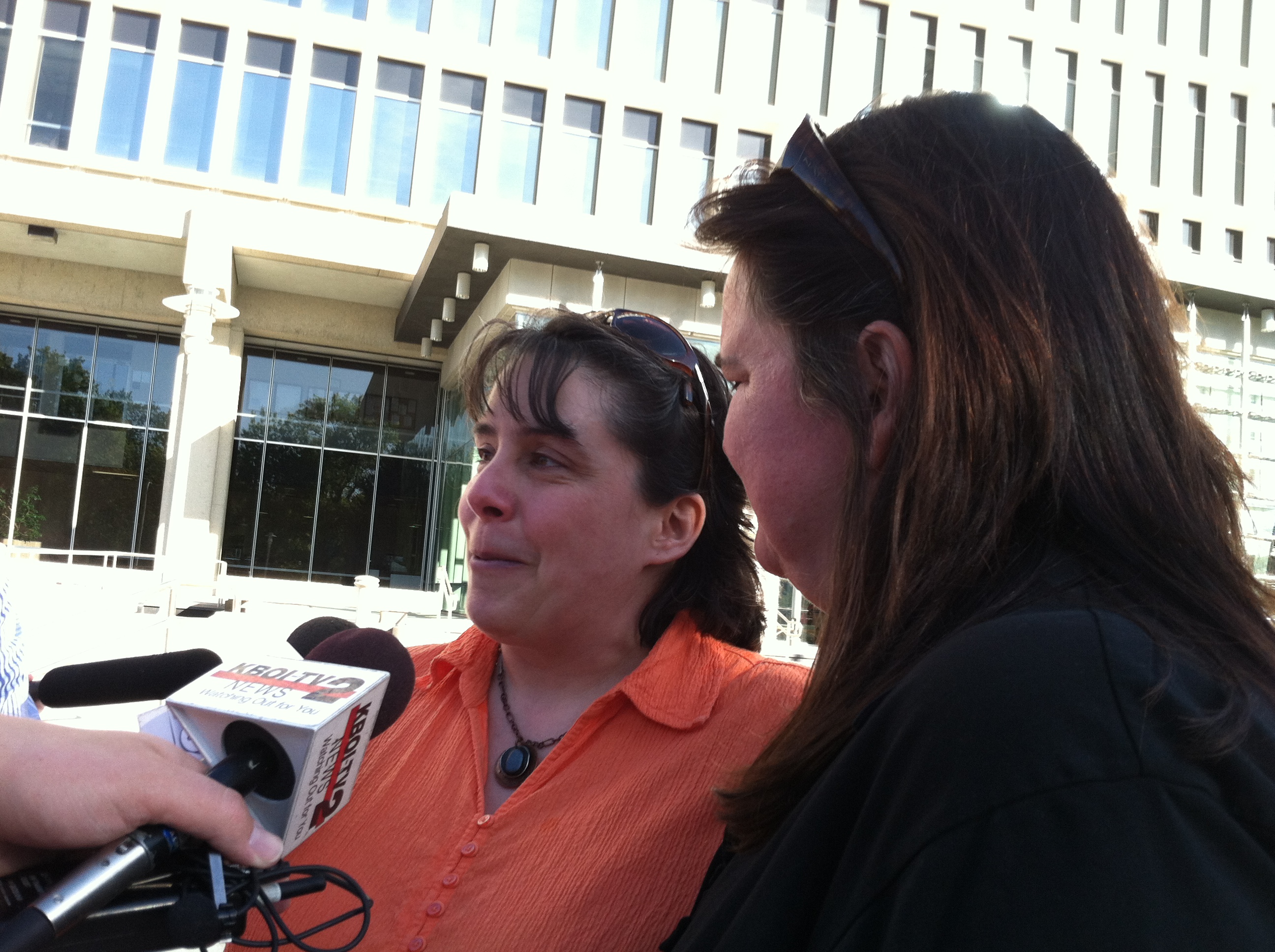 Outside the federal courthouse in Boise this evening, attorneys and the four couples who sued successfully to overturn Idaho's same-sex marriage ban were jubilant. Unless a higher court intervenes – the 9th Circuit Court of Appeals or the U.S. Supreme Court – same-sex couples in Idaho will be able to marry, starting Friday morning at 9. "If there's no stay, we're going to be first in line Friday morning," said a tearful Shelia Robertson, who has been with partner Andrea Altmayer for 16 years; the two are raising a four-year-old son.
"My little boy can grow up in a family just like anybody else's little boy, and know that his mothers are connected and protected," she said. "Friday morning I'll be at the courthouse requesting a license, and then we'll file for a step-parent adoption." Added Altmayer, "It means the world."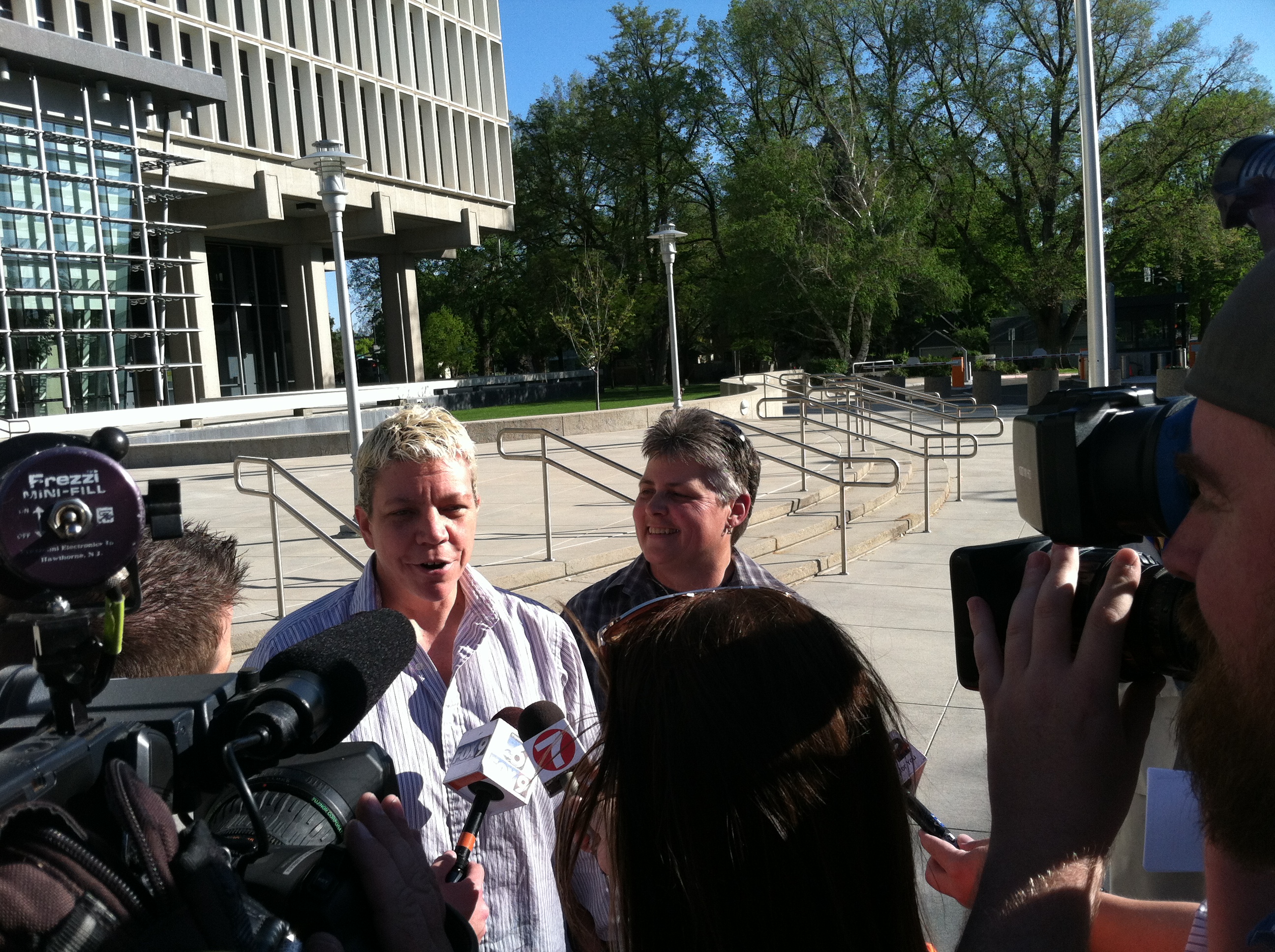 Sue Latta, with wife Traci Ehlers – the two were legally married in California in 2008 – said, "We're ecstatic – there couldn't have been a better ruling. We had a valid legal argument."
Deborah Ferguson, lead attorney in the case, said, "This is a historic day for Idaho and Idaho's families. We are absolutely thrilled with this decision." She complimented the four couples for their courage in coming forward to bring the case.
U.S. Magistrate Judge Candy Dale, in her 57-page decision, found that Idaho's ban on same-sex marriage, enacted as a constitutional amendment by voters in 2006, violates the couples' constitutional rights to equal protection and due process, and found that there's a "fundamental right" to marry under the U.S. Constitution. The judge struck down Idaho's law both under the "heightened scrutiny" called for in a January 9th Circuit decision, and under the lesser "rational basis" standard for which the state argued.
"It's an enormously important decision," Ferguson said.
---
---