TUESDAY, MAY 20, 2014, 9:07 P.M.
Republicans watch results, AP calls Simpson winner over Smith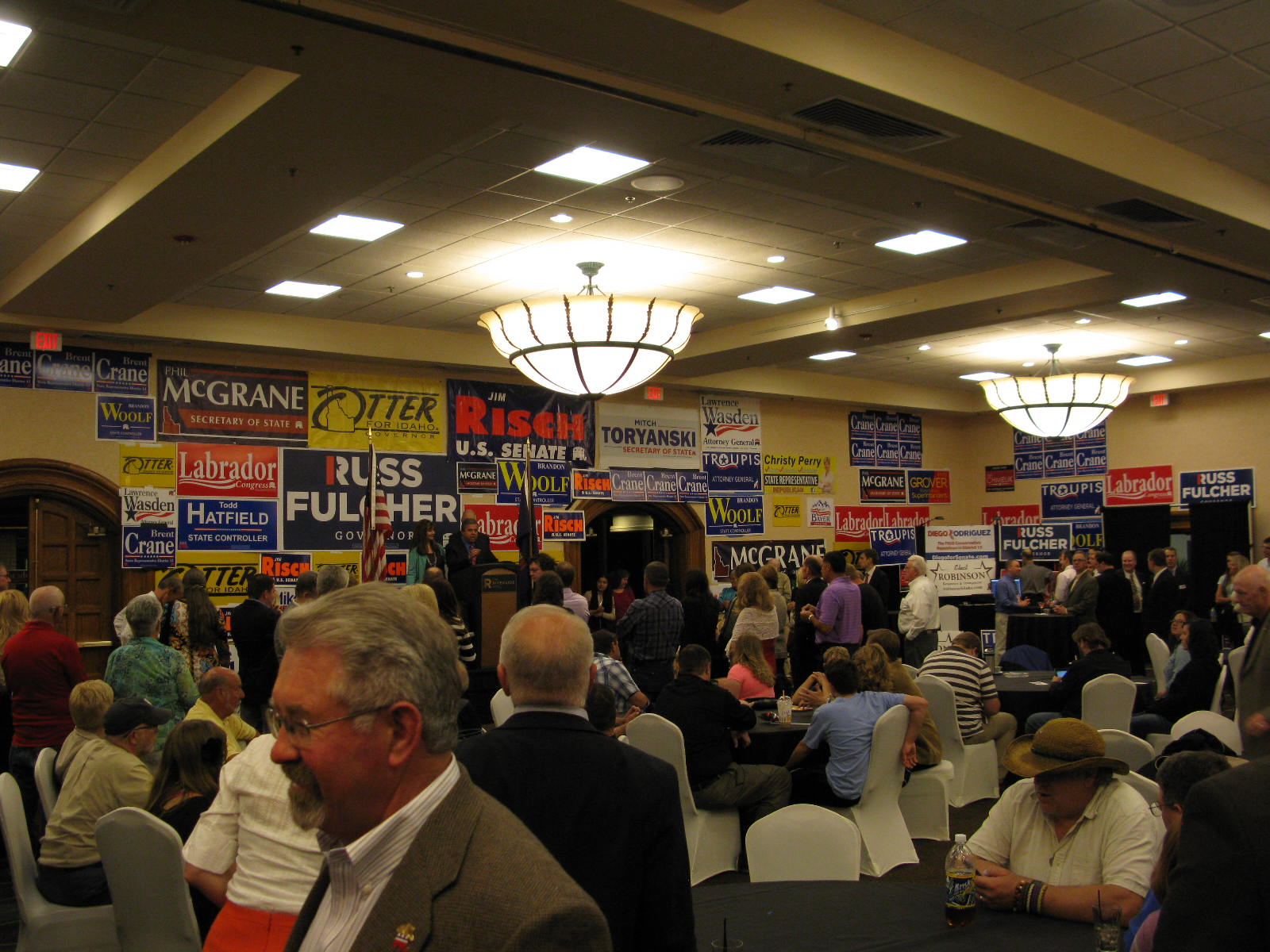 Republicans are gathered for their election-night watch party at the Riverside Hotel, where campaign signs for the candidates festoon the walls. Idaho GOP Chairman Barry Peterson welcomed the crowd, saying, "Isn't it exciting to be part of our party?" He drew cheers.
The cheers were a little more muted, though, when Peterson went on to stump for the "traditional family." "The values that the Republican Party stands for are the values that will keep our nation great," he said. "This nation was founded under the influence of divine inspiration. … It's that divine intervention that makes our nation unique." Saying the "traditional family" is the heart of that, Peterson said, "Maybe Idaho will be called upon to lead the world in this regard, especially this nation."
Candidates and supporters mingled among the crowd, including some who are on opposite sides of various primary races. State Treasurer Ron Crane, who is unopposed in the primary – the only statewide GOP official to not draw a primary challenger – said, "This is great, this is just great."
So far, though the results are only partially in, the Associated Press has called three top-of-ticket races: Sen. Jim Risch, over a little-known GOP challenger who didn't campaign; 1st District Congressman Raul Labrador, over four little-known primary challengers; and, most significantly, 2nd District Congressman Mike Simpson over tea party challenger Bryan Smith. Smith mounted a well-funded campaign backed by national groups, but early results showed Simpson defeating him 63 percent to 37 percent.
---
---