Tue., May 27, 2014, 9:20 a.m.
Falconcam update: Fuzzy chicks getting bigger very quickly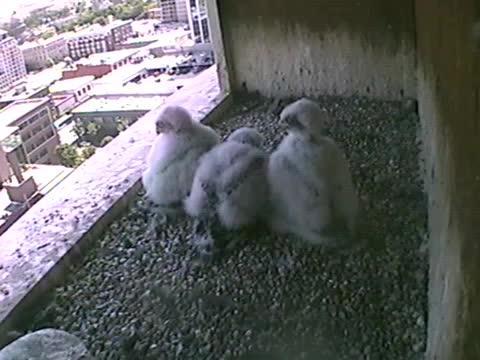 The three very fuzzy, white down-covered peregrine falcon chicks in a downtown Boise nesting box high atop an office tower are growing at a remarkable rate; you can see them here. The Peregrine Fund reports that the chicks typically weigh only an ounce and a half when they hatch, but by the time they fledge and fly out of their nests for the first time, they'll be 18 inches tall and have a wingspan of more than 3 feet. At fledging, female peregrines typically weigh more than two pounds, and males a little under a pound and a half.
When they fly, peregrines can reach speeds of more than 200 mph as they dive for their prey in mid-air.
---
---