Wed., Oct. 22, 2014, 10:34 a.m.
Navy vet gets approval to be buried with late wife at Idaho Veterans Cemetery
Today was the third time that 74-year-old Navy veteran Madelynn Lee Taylor visited the Idaho State Veterans Cemetery to make arrangements to be buried there together with the remains of her late wife, Jean Mixner, but today's outcome was different – Taylor completed all the necessary paperwork, picked out the plaque, and an interment ceremony was set for Mixner for next week.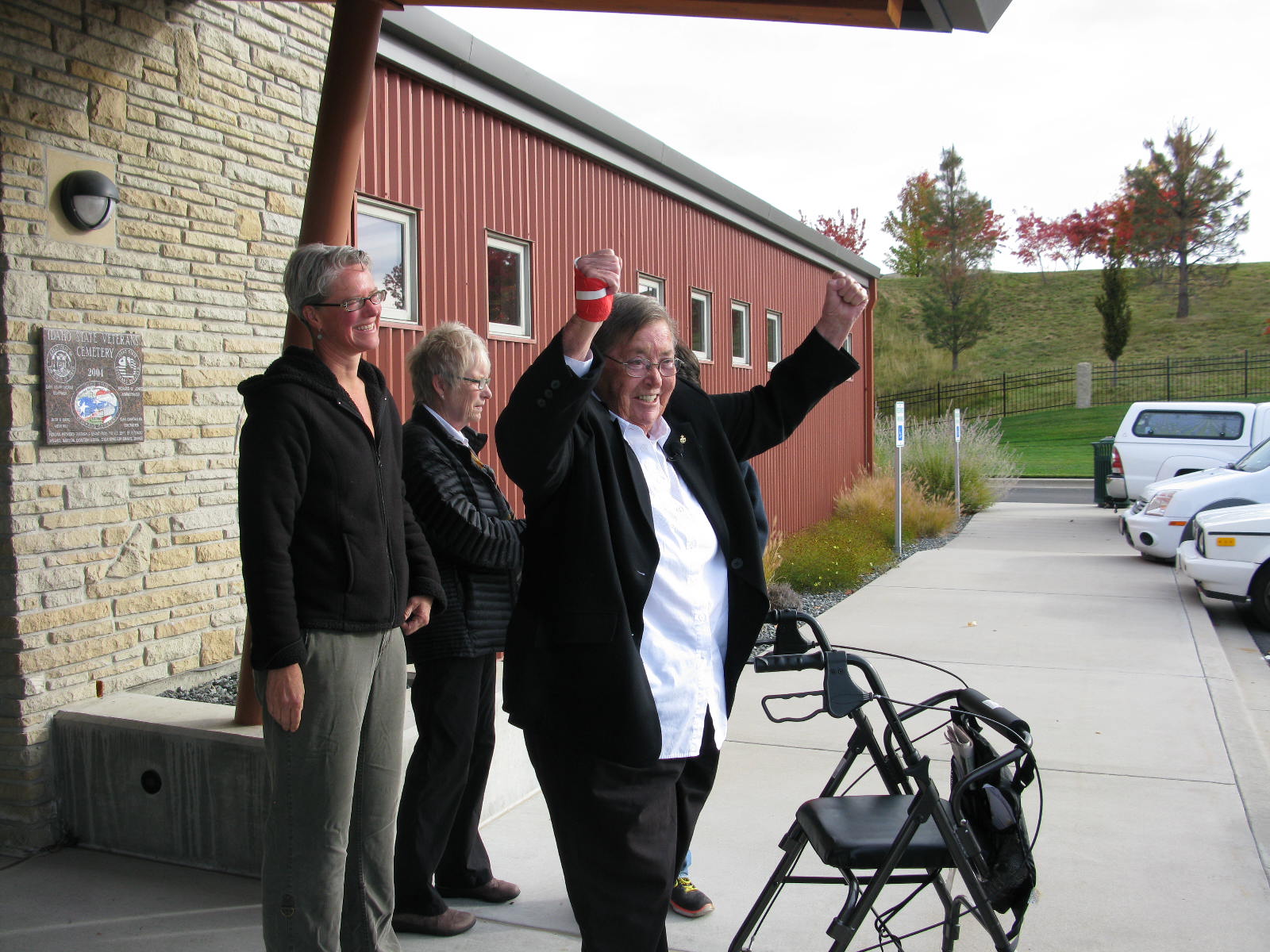 "It's done!" a relieved Taylor said as she left the cemetery office, throwing both hands into the air in triumph.
Her original application for the burial had been denied, citing Idaho's ban on recognition of same-sex marriage. Taylor and Mixner were legally married in California in 2008. But now that courts have overturned Idaho's ban as unconstitutional, the state can legally recognize the two women's marriage. Cemetery Director James Earp welcomed Taylor to her appointment at the cemetery office today, helped her through the paperwork, and congratulated her with a handshake when it was done.
Accompanied by her pastor, the Rev. Renee McCall of Liberating Spirit Metropolitan Community Church, her lawyer, Deborah Ferguson, and an array of friends and supporters, Taylor let her relief show. "It's a good day – we get to get Jean out of the closet!" she joked. McCall responded, "I just know she's up there smiling and shining – she's proud of you." Said Taylor: "She's dancing."
Taylor filed a federal lawsuit against the state over the denial, but that's moot now; the case is expected to be dismissed soon. Said Ferguson: "Lee deserves credit for shining a powerful light on the injustice and indignity caused by Idaho's former exclusion of same-sex couples from marriage. Her persistence, visibility, and refusal to accept inequality are a model for us all."
---
---