Mon., June 6, 2011, 10:05 a.m.
Countering anxiety with kindness
At the end of people's lives, many people, if they can face the hard fact, regret the times they hurt others in ways small and large.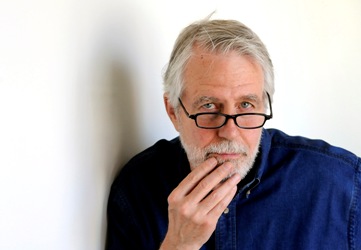 Kent Hoffman, my Wise Words interview Saturday, believes in the power of kindness. He said it's an antidote to the free-floating anxiety, fear and rage in our culture right now. And if you start practicing kindness now, you won't have as many regrets on your death bed! Practicing kindness is easier than it sounds. Here's what Hoffman said:
Kindness means slowing down and seeing the infinite worth in people. It's in the little stuff. One of my favorite places is the checkout stand, where it's fun to slow down and interact with the person doing the checking. The choice point for me is between being abrupt and quick, versus slowing down and saying here's five minutes of my life that I won't get back, so enjoy it. I was getting my tires put on, and the guy in front of me was furious, and he was yelling, and then stormed out. The guy behind the counter didn't do anything wrong. He just wasn't quick enough. He got blasted. I felt compassion for the guy and he sensed it. A lot happens nonverbally. Kindness isn't doing kindness. It's being kindness. We slow down. We make ourselves available.
(SR photo by Dan Pelle)
---
---