Tue., June 7, 2011, 3:02 p.m.
Calling all angel stories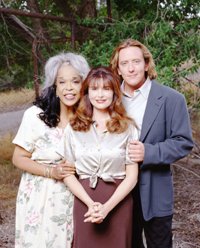 Therese Marszalek, a Christian writer from Deer Park has written several books on miracles in everday life. I wrote a story about her in October when her latest book came out.
She emailed several people yesterday with this request which I said I'd pass on in this blog.
She wrote: I'm writing to regarding a phone call I received from a television producer in LA who is doing a documentary called "Angels Among Us" - The program will include stories about everyday people, whose lives were saved by angelic intervention, or people who were rescued from a near death experience by the helping hand of a supernatural intervention. If you know of any CREDIBLE angelic stories (there must be witnesses, not a coincidence story - the facts MUST check out) that fit this category that have taken place within THE LAST FIVE YEARS...Please e-mail me asap and I will pass the info on to the producer. If you can submit a one paragraph summary of the story, we'll go from there. Please keep in mind the producers are under a deadline (the end of the week) and do not have time to wade through stories that will not be strong enough of fit their criteria. Please respect their requirements. I look forward to hearing from you. (Her email: therese.marszalek@gmail.com)
How do you think the producers verify angel stories?
(S-R archive photo of angels in old TV series "Touched by an Angel.")
---
---