Many years ago, I profiled several centenarians and asked a gerontologist the secret to living to 100.
He said: "Choose your parents. Wear a seatbelt." In other words, genetics and safety.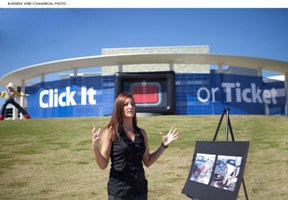 This week, the CDC released figures on seat belt use in the United States for 2009, the most recent data year.
The agency reported that "using a seat belt is one of the most effective means of preventing serious injury or death in the event of a crash. Seat belts saved an estimated 12,713 lives in 2009, but almost 4,000 additional lives could have been saved if every occupant had been buckled up."
Which leads me to today's question: Do you want to live to 100?
(AP file photo of a Waco High School student whose life was saved by a seat belt)
---
---