Fri., April 3, 2009, 4:34 p.m.
Nonini, Harwood Target Lake Plan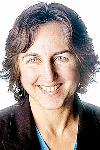 Idaho House members threatened to kill funding for implementing the new Coeur d'Alene Lake Management Plan today, causing a delay in voting on the budget bill for the Idaho Department of Environmental Quality. Rep. Dick Harwood, R-St. Maries, told the House he thought the management plan would give the tribe jurisdiction over local landowners and counties. "You're going to let them rule over us that live there," he declared. "Boy … I'm uneasy about this." Rep. Bob Nonini, R-Coeur d'Alene, said, "This issue of , well, if we don't do something today it's going to be a Superfund site tomorrow - we've been hearing that for 20 years. … I'm concerned that we're rushing this legislation through." /Betsy Russell, Eye On Boise. More here.
Question: Am I the only one who views as irresponsible the action taken by Nonini and Hart to block funding for lake management funding?
---
---