Mon., April 20, 2009, 11:10 a.m.
My 2 Cents: Careful w/McEuen Field
Mayor Sandi Bloem & the City Council should approach the push by LCDC to transform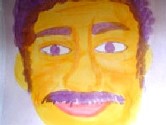 McEuen Field w/extreme caution. A misstep -- a decision to go too far in approving changes -- will finally give diehard foes of this administration the rallying point to grab council seats, and maybe even the mayor's one. For half a century, dating back to the 50s, threats to the waterfront have unified the community against those in power. In the '50s, the incumbents were turned out when they sided with advocates for a shopping center at the base of Tubbs Hill. In the early 1980s, the Save Our Shoreline ticket headed by Jim Fromm swept into power when a developer proposed building twin towers on the current site of The Coeur d'Alene Resort. The community has united against Duane Hagadone's plans to restore hydroplane racing to the waterfront and build a botanical garden on McEuen Field and later the western end of Sherman Avenue. A Huckleberries Onlilne poll showed 44% of the readers here don't want a thing done with McEuen Field. Others were OK with changes around the 3 ballfields. Only 17% wanted a complete overhaul. No one will be able to force wholesale changes down the throats of Coeur d'Alene residents. But they may usher in a council of naysayers if they try.
Question: If you were an incumbent seeking re-election on the Coeur d'Alene City Council, what would you tell LCDC board members pushing to get moving on the McEuen Field upgrade?
---
---