Tue., April 28, 2009, 4:47 p.m.
Nonini: Teacher's 'Golden Parachute'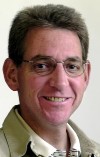 Rep. Bob Nonini, R-Coeur d'Alene, blasted an early retirement incentive program for teachers as a "golden parachute" Tuesday, and said teachers who no longer want to teach should "just gracefully retire and go to the golf course." His comments sparked a protest to House leadership by Democrats on the House Education Committee, which Nonini chairs. They came as Nonini championed a last-minute bill to retroactively eliminate the early-retirement program and make other changes in public school funding - even though the Senate has specifically rejected that idea/Betsy Russell, SR. More here.
Question: What do you think of Nonini's analysis re: retiring teachers getting a "golden parachute"?
---
---